Women's Bella Jersey T-Shirt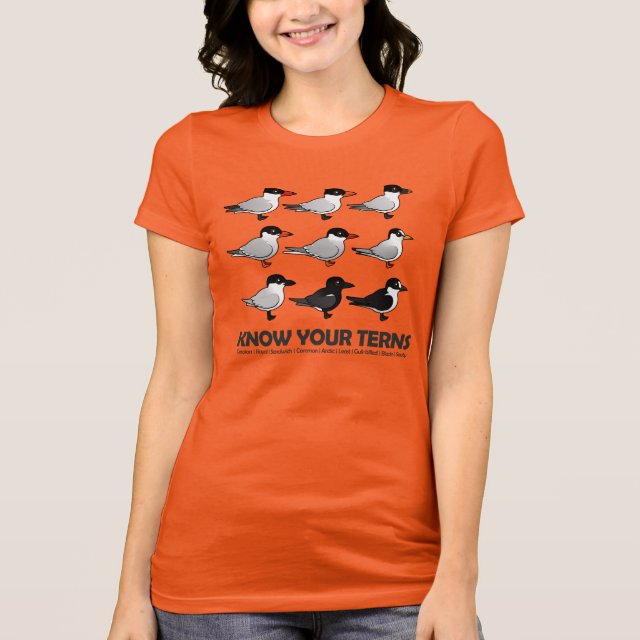 Nine different terns - yes they are all grey, black or white, but trust me, they are all different! - found across North America and the world are featured here in cartoon form to help you learn your terns. Tern ID isn't hard when you have cute cartoon illustrations to help you! You can customize this gift! Move the design around, change the background color or style, add text or images -- make it your own!
About this T-Shirt
This shirt might very well become your favorite tee. Made with a slim fitted, fashionable cut and in every color you need, this Bella t-shirt will complement any outfit for any occasion.
Birds in this design
(9)