Square Keychain (double-sided)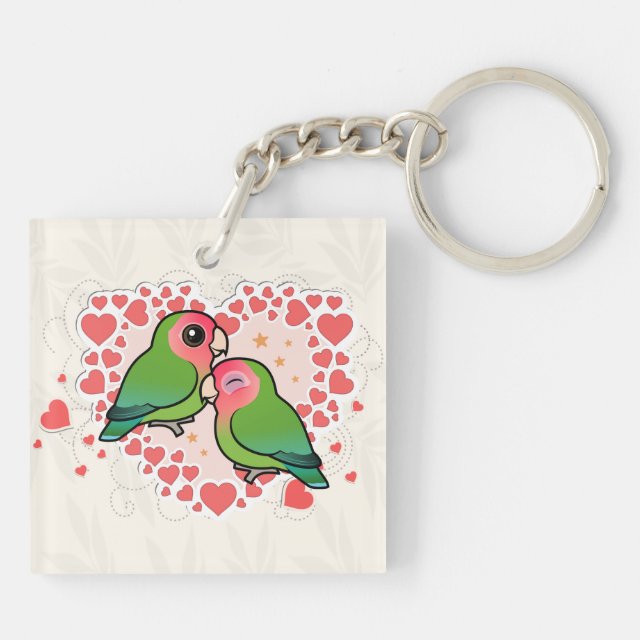 Two darling Peach-faced (or Rosy-faced) Lovebirds snuggle together - so adorable! The background is a heart made of hearts. This sweet design is perfect for lovebird lovers! You can customize this gift! Move the design around, change the background color or style, add text or images -- make it your own!
About this Keychain
This square keychain is printed on both sides! It measures 1.875" by 1.875" and is made of ultra-durable acrylic material to withstand daily wear and tear. Attach this unique, UV resistant and waterproof keychain to your keys or attach to the keys of friends and family for a great gift.
Bird in this design