Premium Round Keychain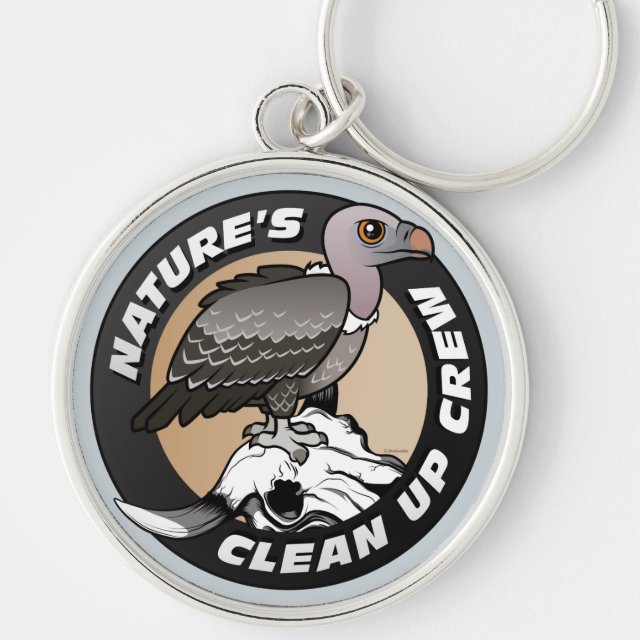 A cute cartoon Rüppell's Vulture represents his family in this pro-vulture design. The bird perches atop a cattle skull with the slogan "Nature's Clean Up Crew". This is a fun design that promotes the important role vultures play in our environment. You can customize this gift. Move the design around, change the background color or style, add text or images -- make it your own!
About this Keychain
This elegant silver-colored round keychain is waterproof. Its UV coating means the image will look new for years. Great gifts for all your family and friends. Comes in two sizes: 1.44 inches and 2.125 inches.
Bird in this design