Kids' Short Sleeve Raglan T-Shirt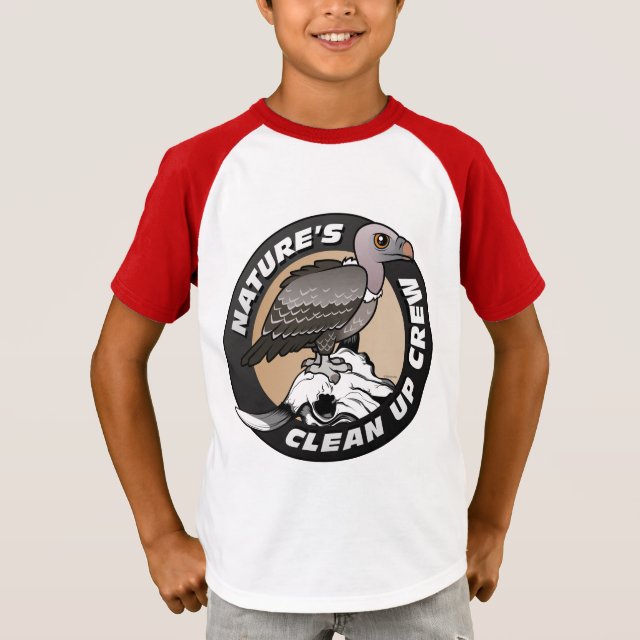 A cute cartoon Rüppell's Vulture represents his family in this pro-vulture design. The bird perches atop a cattle skull with the slogan "Nature's Clean Up Crew". This is a fun design that promotes the important role vultures play in our environment. You can customize this gift. Move the design around, change the background color or style, add text or images -- make it your own!
About this T-Shirt
Take him out to the ballgame or the classroom with this oh-so-soft baseball raglan tee, available in crowd-pleasing colors and styles.
Bird in this design