Women's Hanes Nano V-Neck T-Shirt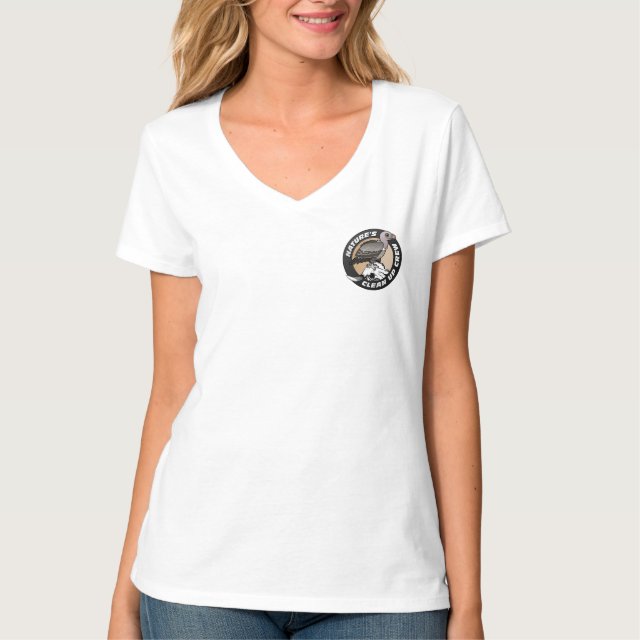 A cute cartoon Rüppell's Vulture represents his family in this pro-vulture design. The bird perches atop a cattle skull with the slogan "Nature's Clean Up Crew". This is a fun design that promotes the important role vultures play in our environment. You can customize this gift. Move the design around, change the background color or style, add text or images -- make it your own!
About this T-Shirt
The Nano V-neck T-shirt By Hanes is a must-have in every closet. Contoured and sideseamed for a feminine, classic fit, this basic tee will be worn countless times. Its lightweight fabric provides excellent comfort and can be worn on any occasion.
Bird in this design