Women's Bella Flowy Muscle Tank Top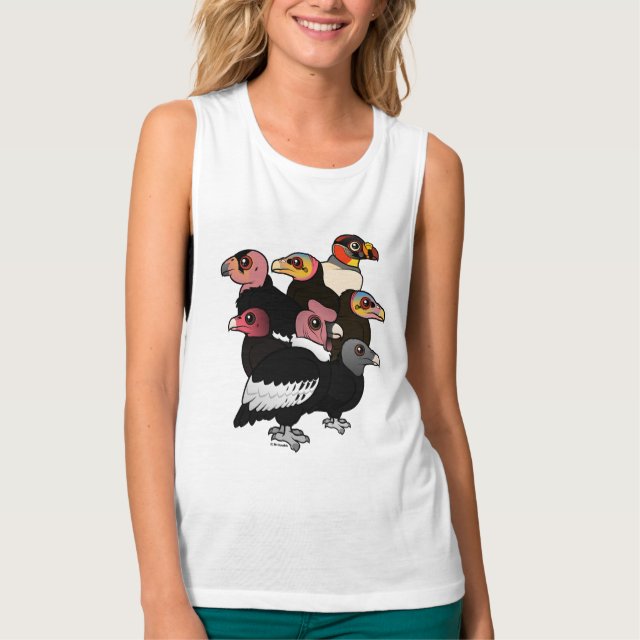 This cute original design from Birdorable features the seven species of vulture native to the New World. You can customize this top! Move the design around, change the t-shirt color or style, add text or images -- make it your own!
About this T-Shirt
The feminine version of the muscle tank is modern and bold, and the must-have style this summer. Made with soft poly-viscose, it's easy to dress up and down, great for layering and perfect for all day wear.
Birds in this design
(7)