Medium (3" X 3") Gift Box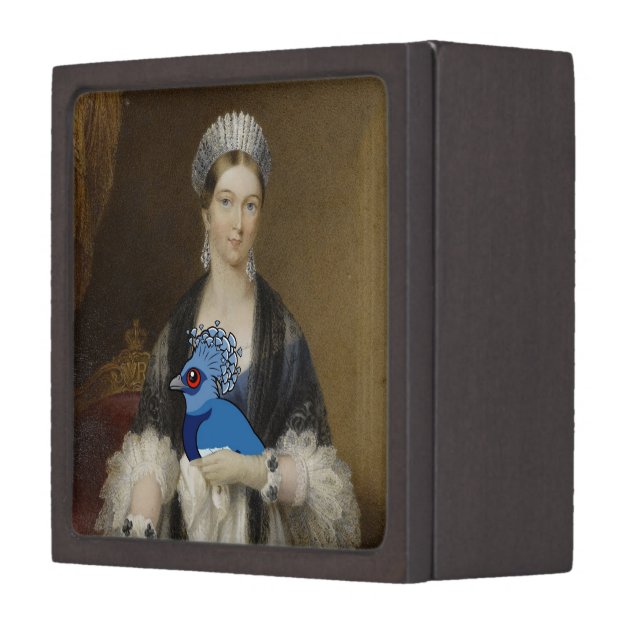 The world's largest pigeon species was named after the world's longest reigning British monarch, Queen Victoria. This design is a mashup of vintage class and modern cute - Birdorable meets Edmund Thomas Parris. You can customize this gift! Add text or images, change the product color or style -- make it your own!
About this Premium Keepsake Box
Display your favorite images on the lid of this beautiful gift box. Store earrings, jewelry, or coins in this fun gift box. Made of wood and secured with a magnetized lid.
Bird in this design