Large Tile (6" X 6")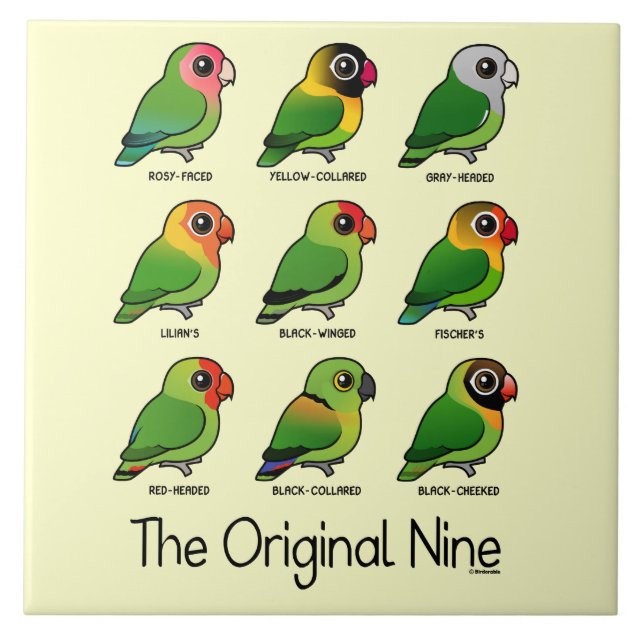 There are just nine species of lovebird in the world. All hail from Africa (including one endemic to Madagascar), but today several of the species are more well-known as beloved pet birds. Here the nine true full lovebird species are depicted in totally cute Birdorable cartoon form! You can totally customize this gift! Move the design around, change the background color or style, add text or images -- make it your own!
About this Tile
Display your favorite photos, images, and sayings on this vibrant ceramic tile. Use as a trivet or to decorate your home. Great for holiday, wedding, and office gifts.
Birds in this design
(9)