Water Bottle (24 oz)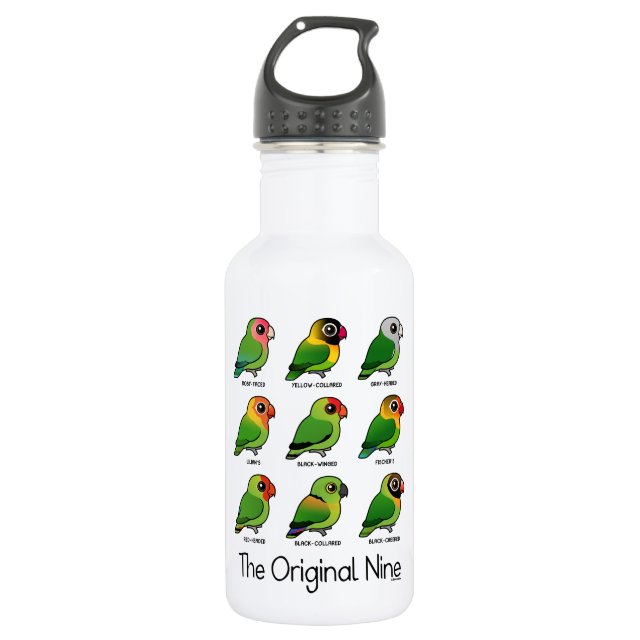 There are just nine species of lovebird in the world. All hail from Africa (including one endemic to Madagascar), but today several of the species are more well-known as beloved pet birds. Here the nine true full lovebird species are depicted in totally cute Birdorable cartoon form! You can totally customize this gift! Move the design around, change the background color or style, add text or images -- make it your own!
About this Water Bottle
Made with 18/8 stainless steel, this 24 oz. water bottole is lightweight and durable. Drink more water. Your skin, hair, body, and mind will thank you. And now, drink out of a fully customizable water bottle and your sense of style will thank you as well. Dang, hydration never looked so good!
Birds in this design
(9)