Stainless Steel Flask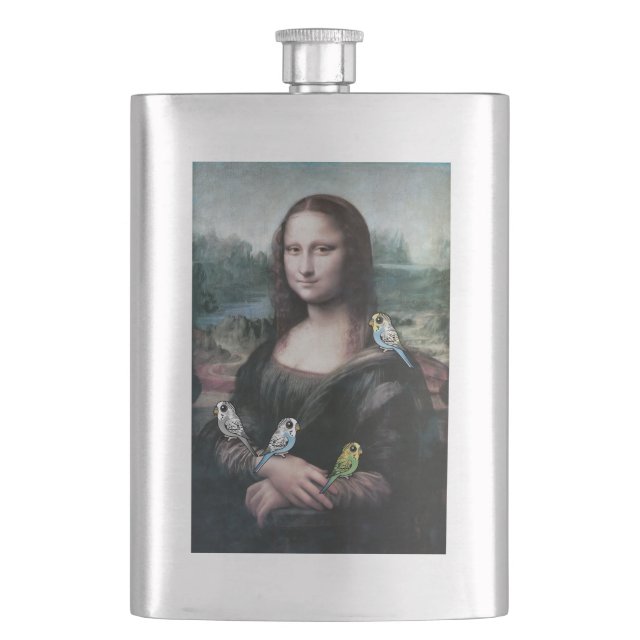 Another cute gift idea from Birdorable! The famous painting known as Mona Lisa by Leonardo da Vinci is featured here with our cute Birdorable Budgies! This is a true 'Birdorable Masterpiece'. You can customize this gift! Change the product color or style, add text or images -- make it your own!
About this Flask
Make traveling fun with this sturdy customizable flask. Made with 100% stainless steel, you can personalize this classic flask with your own text or images for a flask perfectly designed and fitted to your hip pocket. Makes a great gift for all occasions including weddings, birthdays, and special events!
Bird in this design