Table Runner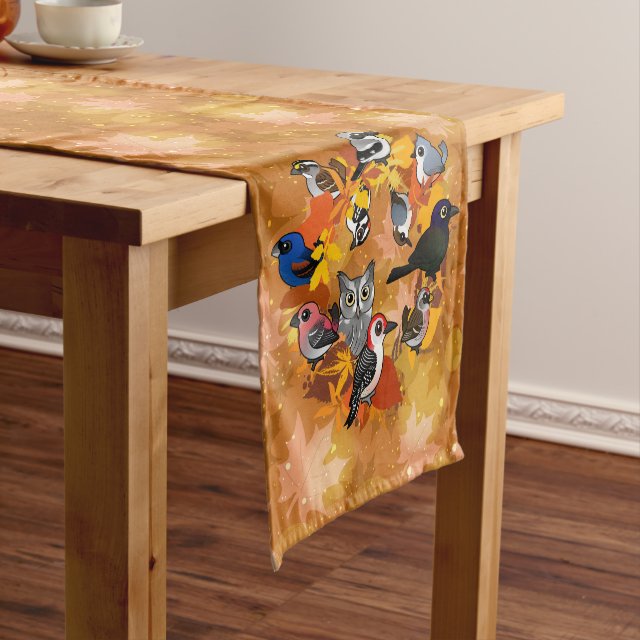 These darling North American birds are ready for the changing of the seasons. The feathered friends perch around a festive wreath made of leaves that are in full autumn color mode. You can customize this gift. Move the design around, change the product background color or style, add text or images -- make it your own!
About this Table Runner
Table runners complement your table settings by adding color, texture and a unifying element to your tablescape. Instantly freshen up any table setting, add a touch of elegance and bring a sense of tradition to all your occasions with your very own personalized table runner. Comes in three sizes. Made from 100% cotton.
Birds in this design
(11)