Toothbrush Holder and Soap Dispenser Set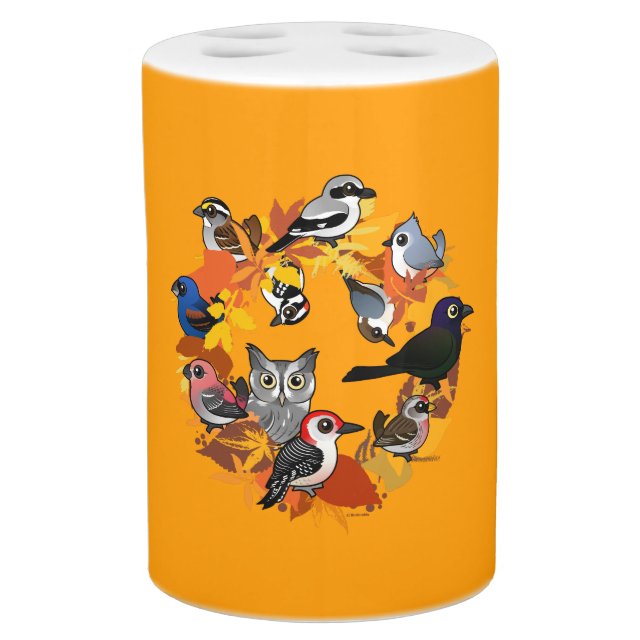 These darling North American birds are ready for the changing of the seasons. The feathered friends perch around a festive wreath made of leaves that are in full autumn color mode. You can customize this gift. Move the design around, change the product background color or style, add text or images -- make it your own!
About this Bath Set
A custom toothbrush holder and soap dispenser adds color and fun to your daily bath routine. Made with ceramic, this two-piece bathroom set can be personalized with your own text or images to match your style or personality.
Birds in this design
(11)