Case-Mate iPhone 11 Case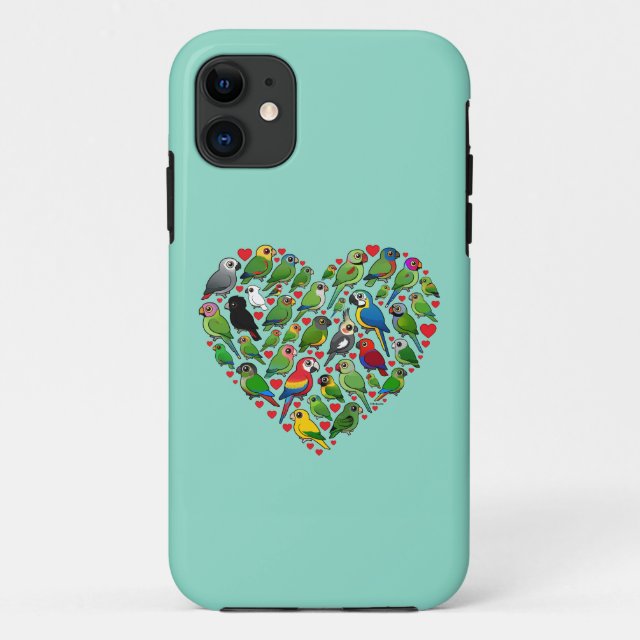 A huge crowd of our totally cute Birdorable parrots and parakeets are flocking together to make up this parrot heart! There are macaws, cockatiels, conures and cockatoos too! This is a great gift idea for anyone that loves parrots!! You can customize this gift! Move the heart around, change the background color or style, add text or images -- make it your own!
About this Case Mate Case
This form-fitting, featherlight Case-Mate custom case provides full coverage to your phone while still keeping your device ultra sleek and stylish.
Birds in this design
(34)