Water Bottle (24 oz)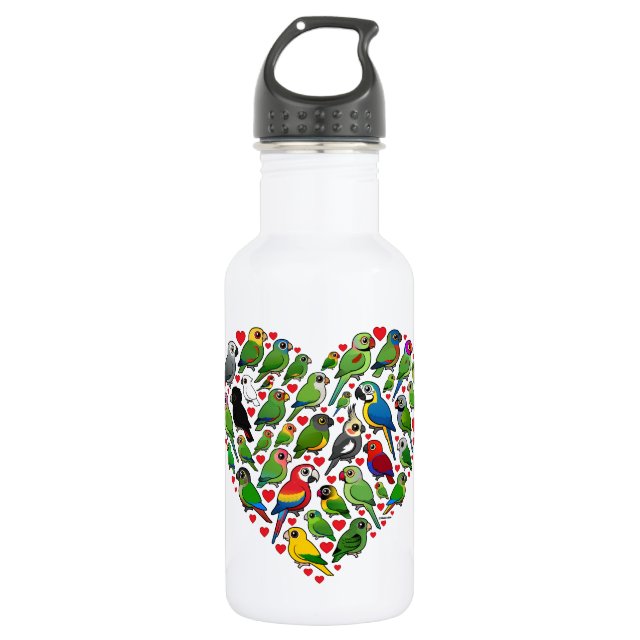 A huge crowd of our totally cute Birdorable parrots and parakeets are flocking together to make up this parrot heart! There are macaws, cockatiels, conures and cockatoos too! This is a great for anyone that loves parrots!! You can customize this gift! Move the heart around, change the background color or style, add text or images -- make it your own!
About this Water Bottle
Made with 18/8 stainless steel, this 24 oz. water bottole is lightweight and durable. Drink more water. Your skin, hair, body, and mind will thank you. And now, drink out of a fully customizable water bottle and your sense of style will thank you as well. Dang, hydration never looked so good!
Birds in this design
(34)