Basic Button Keychain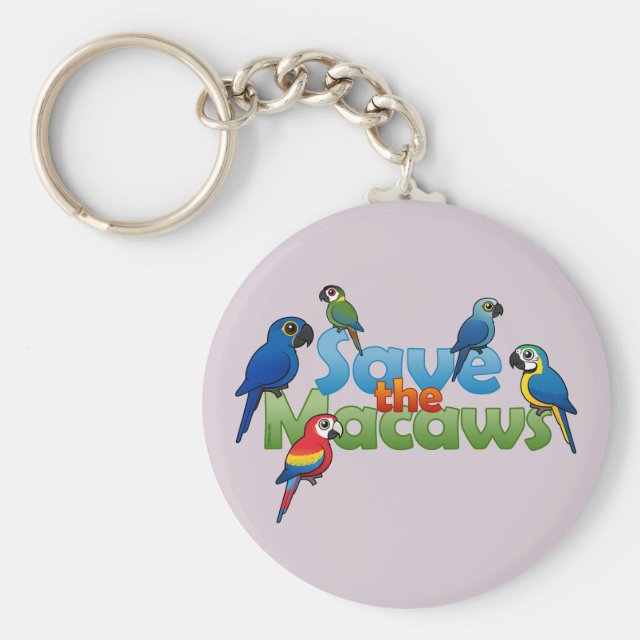 Five cute Birdorable macaws perch around a statement of conservation: Save the Macaws. You can customize this gift. Move the design around, change the background color or style, add text or images -- make it your own!
About this Keychain
Scratch-resistant Mylar and vibrant colors make this a great gift for family, friends, or even yourself. Tight-fitting clasp keeps your keys together. Measures 2.25 inches in diameter.
Birds in this design
(5)