Square Air Freshener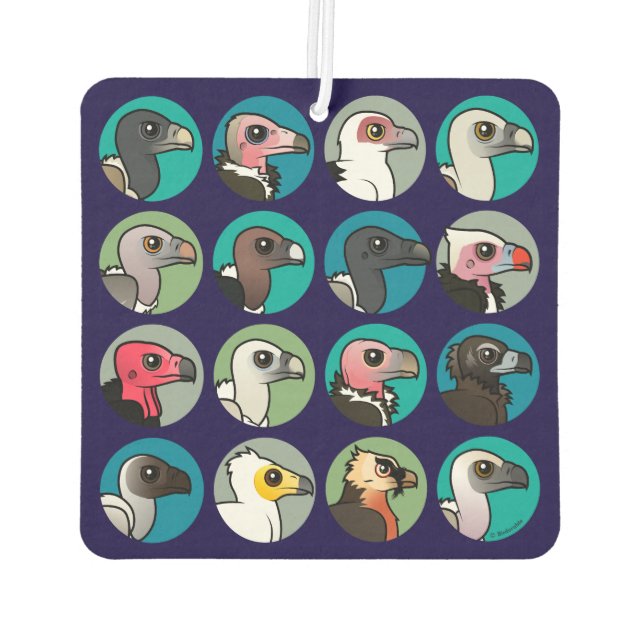 Celebrate the vultures of the Old World with this original design from Birdorable. The faces of sixteen species, done in our cute cartoon style, are featured in colorful dots. You can customize this gift! Move the design around, change the background color or style, add text or images -- make it your own!
About this Air Freshener
These customizable air fresheners are great affordable gifts for family, friends and even yourself! Make it meaningful or make it funny, but either way, make it something you'll enjoy smelling day after day! Available in 5 amazing scents, and 3 different shapes. Double-sided, full-color quality printing. Long lasting, odor eliminating fragrance.
Birds in this design
(16)