Premium Square Keychain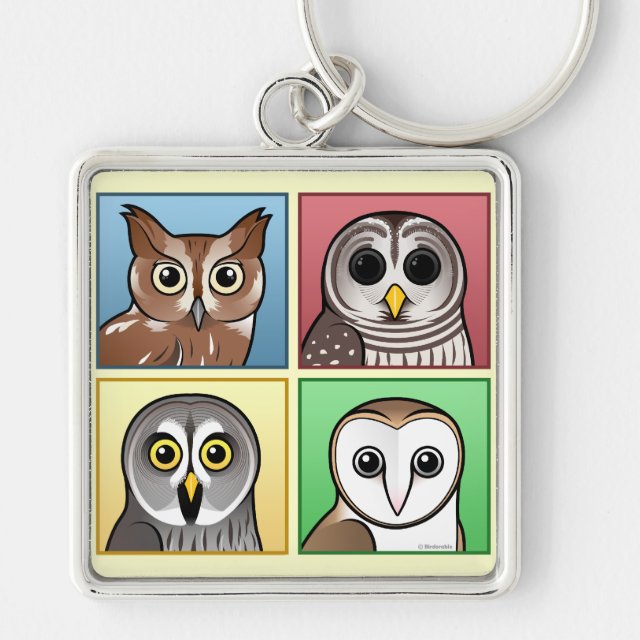 Four cute Birdorable owls pose portrait-style in this original pop-art inspired design. Pop Art owls in muted pastel colors!
About this Keychain
This elegant silver-colored square keychain is waterproof. Its UV coating means the image will look new for years. Great gifts for all your family and friends. Comes in two sizes: 1.38 inches and 2 inches.
Birds in this design
(4)