Infant Organic Creeper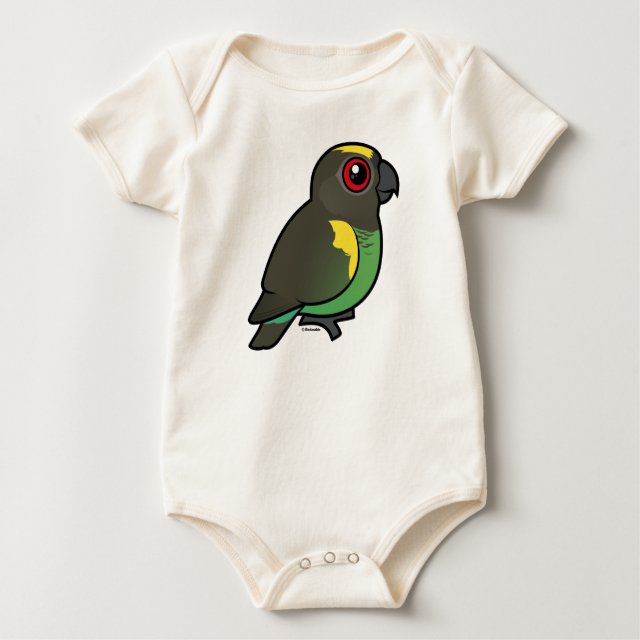 This cartoon Meyer's Parrot is so cute! This makes a great gift for parrot lovers and parrot pet owners. This is our Birdorable version of the Meyer's Parrot, an adorable small parrot native to sub-Saharan Africa. You can customize this gift! Move the parrot around, change the background color or style, add text or images -- make it your own!
About this T-Shirt
The finest organic cotton for your baby. 100% organic baby rib cotton, combed for softness and comfort. Designed for easy on-and-off. Fits all babies - both boys and girls. Triple-seat snaps for bottom/diaper closure.
Bird in this design