Wagtails and Pipits tend to be slender, medium-sized songbirds. These are our cute Birdorable Wagtails and Pipits!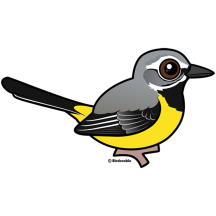 Grey Wagtail
- Find fun gifts featuring our cartoon Gray (or Grey) Wagtail -- perfect for birders and bird lovers!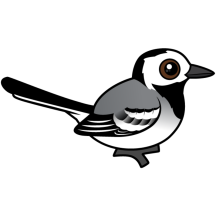 White Wagtail
- A widespread songbird found in Europe and Asia. Many subspecies, all super-cute! This is the nominate race.