Chats and Honeyeaters are bird families generally found in Australia and Oceania.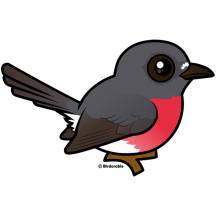 Rose Robin
- Find fun gifts for fans of these darling rose-breasted birds! Rose Robin t-shirts and novelties from Birdorable.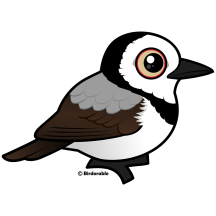 White-fronted Chat
- Our endearing Birdorable White-fronted Chat is featured here on a variety of gift items that are perfect for bird lovers of all types. With...