Small Ceremic Tile (4.25" x 4.25")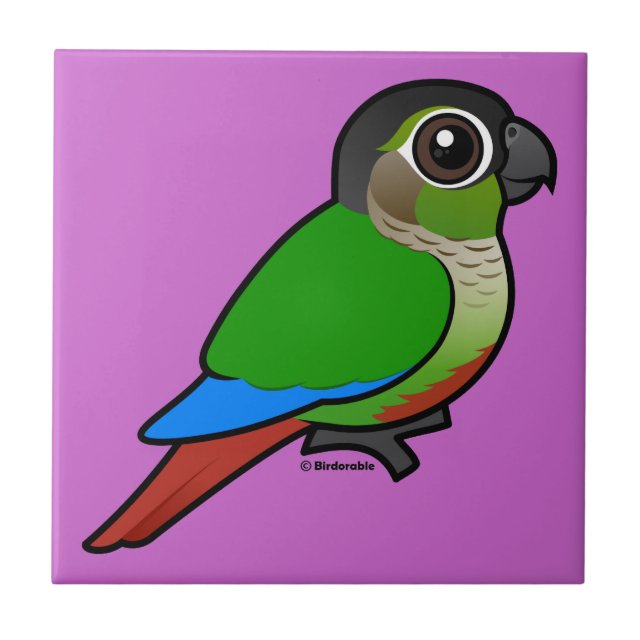 Green-cheeked Conures live in flocks of 10-20 birds in forest habitat in South America. This is the classic color form of this cute little species. You can customize this gift! Move the bird around, change the background color or style, add text or images -- make it your own!
About this Tile
Display your favorite photos, images, and sayings on this vibrant ceramic tile. Use as a trivet or to decorate your home. Great for holiday, wedding, and office gifts.
Bird in this design