Women's Hanes Nano V-Neck T-Shirt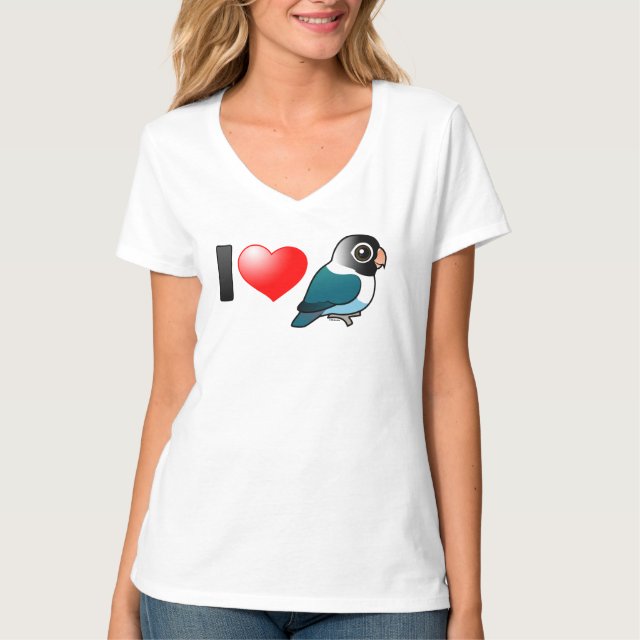 This cute original design read "I Love Blue Masked Lovebirds." It uses a cute plump red heart and a cartoon Birdorable Blue Masked Lovebird to convey the message in just three figures. This would make a great gift idea for anyone that loves Blue Masked Lovebirds! Plus you can totally customize it. Change the background, add your own text or images -- make it uniquely yours!
About this T-Shirt
The Nano V-neck T-shirt By Hanes is a must-have in every closet. Contoured and sideseamed for a feminine, classic fit, this basic tee will be worn countless times. Its lightweight fabric provides excellent comfort and can be worn on any occasion.
Bird in this design