Basic Button Keychain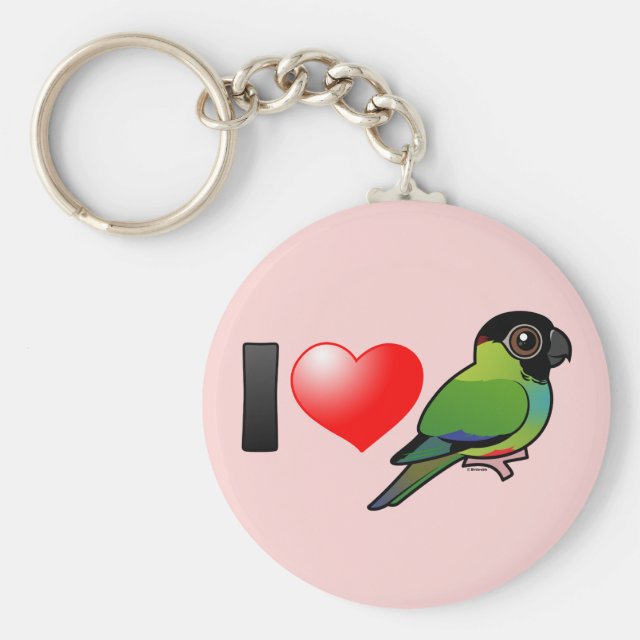 Do you just love Nanday Conures? These special birds are also known as Black-hooded Parakeets. Our original cute design here features cartoon images to spell out the message "I Love Nanday Conures." You can customize this gift! Move the design elements around, change the background color or style, add text or images -- make it your own!
About this Keychain
Scratch-resistant Mylar and vibrant colors make this a great gift for family, friends, or even yourself. Tight-fitting clasp keeps your keys together. Measures 2.25 inches in diameter.
Bird in this design