Avery Signature Binder 8.5x11"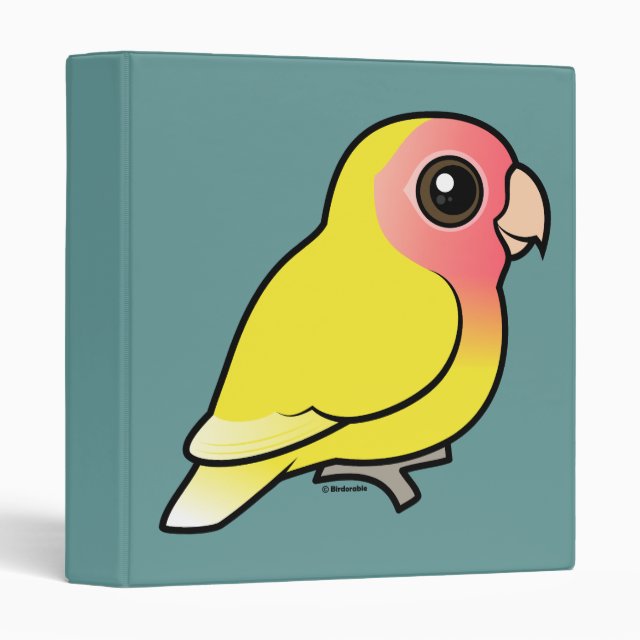 Peach-faced Lovebirds are noisy and gregarious. They are very popular in the pet bird trade and there are many different color mutations out there. This cute original design features a cartoon Birdorable Lutino Peach-faced Lovebird. You can customize this gift! Move the lovebird around, change the background color or style, add text or images -- make it your own!
About this Binder
3-Ring binders include full-bleed, photo-quality printing on the front, back and spine, and 4 pockets. The Avery Signature 1 inch Binder comes in two different ring types.
Bird in this design