Beverage Coaster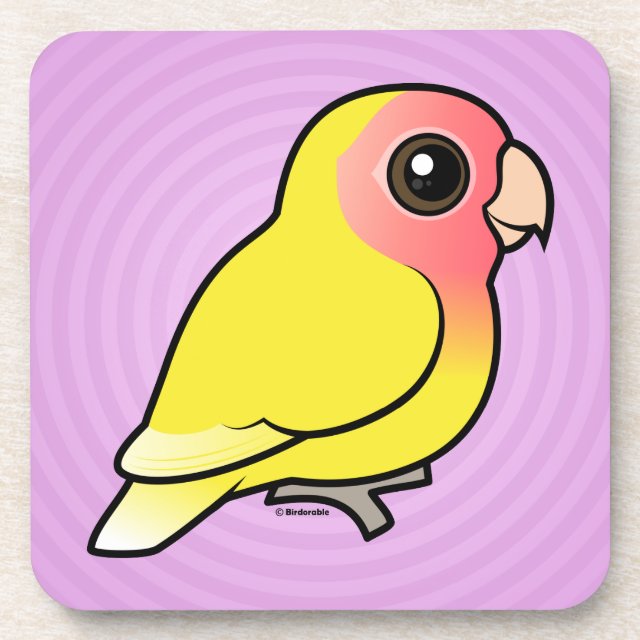 Peach-faced Lovebirds are noisy and gregarious. They are very popular in the pet bird trade and there are many different color mutations out there. This cute original design features a cartoon Birdorable Lutino Peach-faced Lovebird. You can customize this gift! Move the lovebird around, change the background color or style, add text or images -- make it your own!
About this Cork Coaster
Made with high-gloss plastic and a non-skid cork backing, these coasters display your photos and designs with vivid and sharp colors. Perfect for hot and cold drinks, custom coasters are a great complement to any table or surface.
Bird in this design