Medium (3" X 3") Gift Box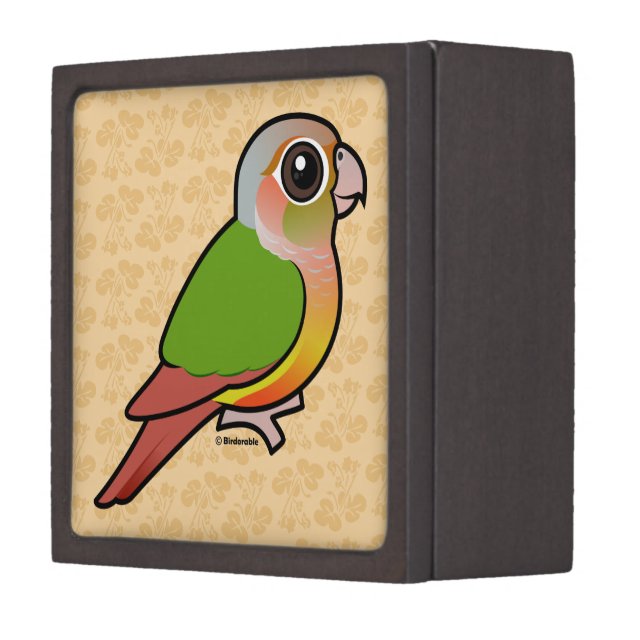 The Pineapple Green-cheeked Conure is a beautiful color mutation found in Green-cheeked Conures in the pet trade. This is our totally cute Birdorable Pineapple Green Cheek Conure! You can customize this gift! Move the conure around, change the background color or style, add text or images -- make it your own!
About this Premium Keepsake Box
Display your favorite images on the lid of this beautiful gift box. Store earrings, jewelry, or coins in this fun gift box. Made of wood and secured with a magnetized lid.
Bird in this design