Toothbrush Holder and Soap Dispenser Set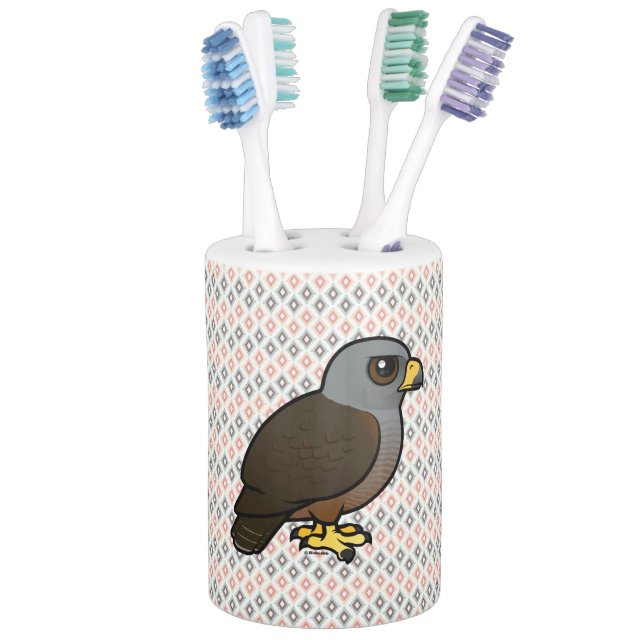 Ridgway's Hawks are vocal, often heard before they are seen. The population is in decline and the species faces loss of habitat. This is our Birdorable cartoon Ridgway's Hawk. You can customize this gift. Move the bird around, change the background color or style, add text or images -- make it your own!
About this Bath Set
A custom toothbrush holder and soap dispenser adds color and fun to your daily bath routine. Made with ceramic, this two-piece bathroom set can be personalized with your own text or images to match your style or personality.
Bird in this design