Kids' Hanes TAGLESS® T-Shirt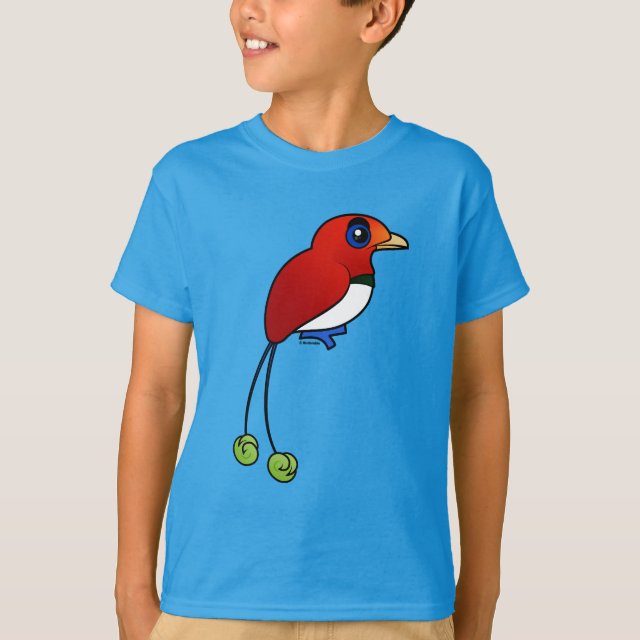 Male King Birds-of-paradise are so striking. A bright red body plumage is contrasted with a puffy white chest, bright blue feet, and a pair of long tail feathers with a green tip. It's all about the ladies -- the tail feathers are used in a dance in order to attract a mate. You can customize this gift! Move the bird around, change the background color or style, add text or images -- make it your own!
About this T-Shirt
Wait 'till you get this tagless tee on your kiddo. It'll take his everyday style to a whole new level--especially when you customize it with your own design.
Bird in this design