Kids' Hanes TAGLESS® T-Shirt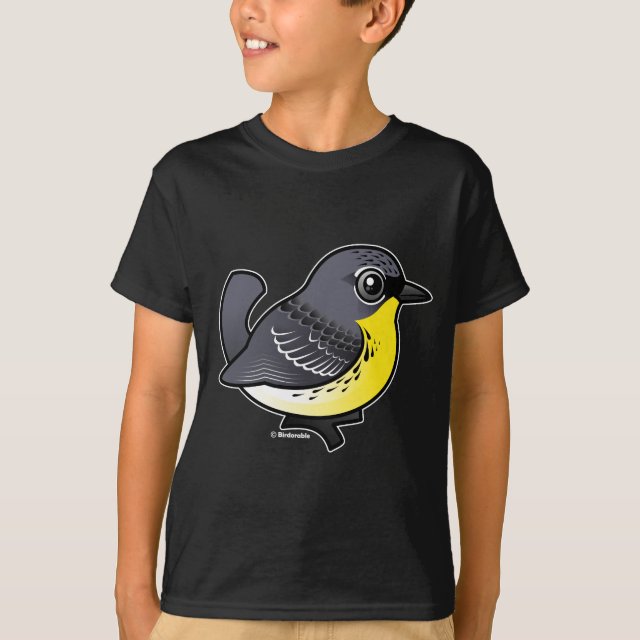 The Kirtland's Warbler is a small songbird in the warbler family. They have bluish grey faces and backs, with yellow throats and bellies. Females are duller than males. They are often seen pumping their tails. This is our totally cute Birdorable Kirtland's Warbler! You can customize this gift! Move the bird around, change the color or style, add your own text or images -- make it your own!
About this T-Shirt
Wait 'till you get this tagless tee on your kiddo. It'll take his everyday style to a whole new level--especially when you customize it with your own design.
Bird in this design