Men's Gildan Jersey Polo Shirt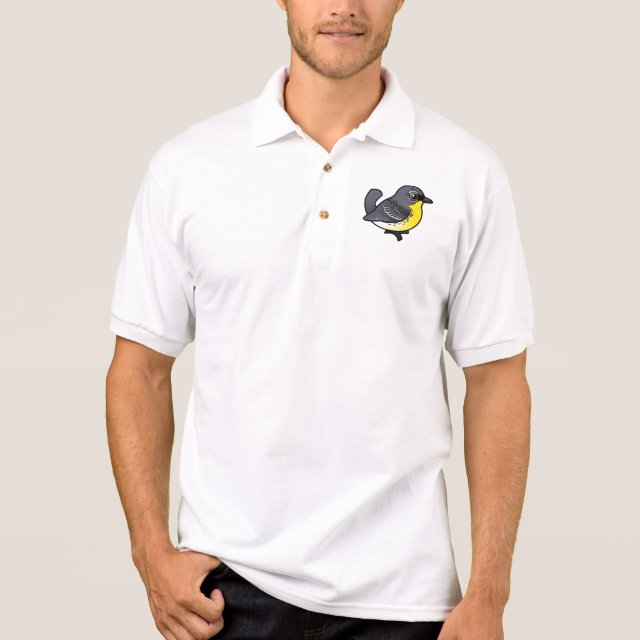 The Kirtland's Warbler is a small songbird in the warbler family. They have bluish grey faces and backs, with yellow throats and bellies. Females are duller than males. They are often seen pumping their tails. This is our totally cute Birdorable Kirtland's Warbler! You can customize this gift! Move the bird around, change the color or style, add your own text or images -- make it your own!
About this T-Shirt
The Gildan Ultra Cotton Tank is a must-have for summer days. Made of 100% cotton, this top will keep you comfortable no matter how hot the weather gets. Wear it while doing yardwork, playing volleyball on the beach, or simply hanging out.
Bird in this design