Check out this fun new product in the Educational part of our store. Our Birdorable Alphabet poster would be great in classrooms, children's bedrooms, home school rooms, nurseries, and play rooms.
You can buy this poster at Zazzle or at Fine Art America with many different print options.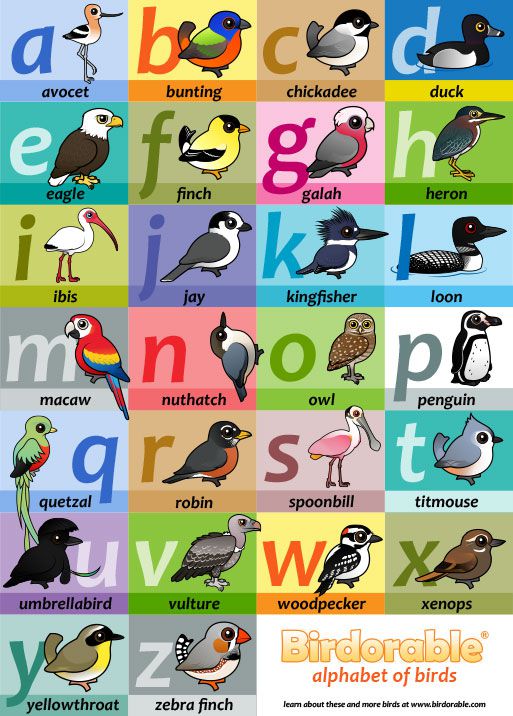 Learn your ABCs with Birdorable! Each letter of the alphabet is represented by a cute cartoon Birdorable bird. A is for Avocet, D is for Duck, and P is for penguin. This colorful poster is fun to look at and a cute way for bird lovers to learn their ABCs!

The poster shown above is 20 inches by 28 inches. You can customize the size of the print to fit your needs. We've also got a fun selection of Birdorable Alphabet magnets; see below!
Birdorable Alphabet Magnets