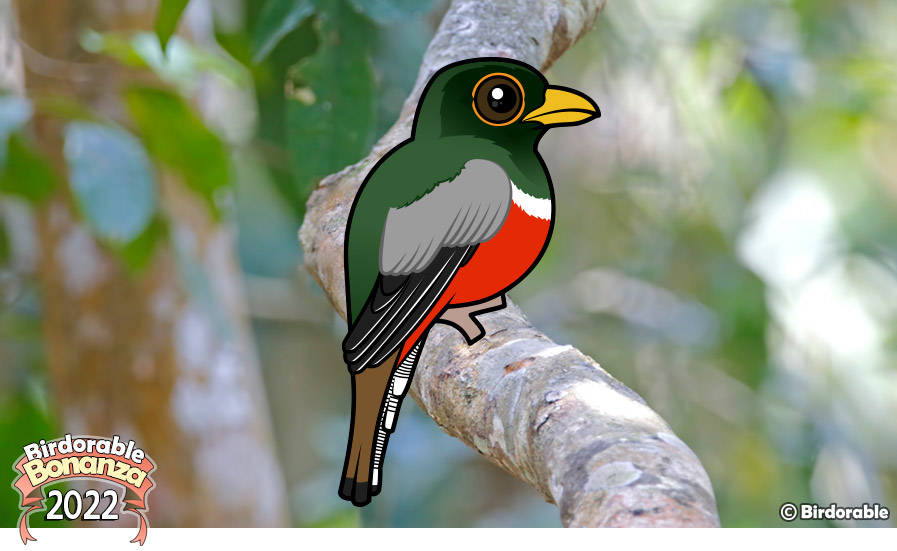 Today we are concluding our 2022 Birdorable Bonanza by adding a colorful bird of the New World: the Elegant Trogon!

Elegant Trogons are native to a wide range across Mexico and Central America, where they reside in a variety of woodland habitat types. There is a summer breeding population in southeast Arizona.

The Elegant Trogon is a beautifully colored bird. Adult males have a black face and throat, iridescent green upperparts, a red belly separated by a white band, grey wings, and a finely speckled undertail.

Shop for gifts featuring our cute bird on Zazzle, including this Birdorable Elegant Trogon Tote Bag.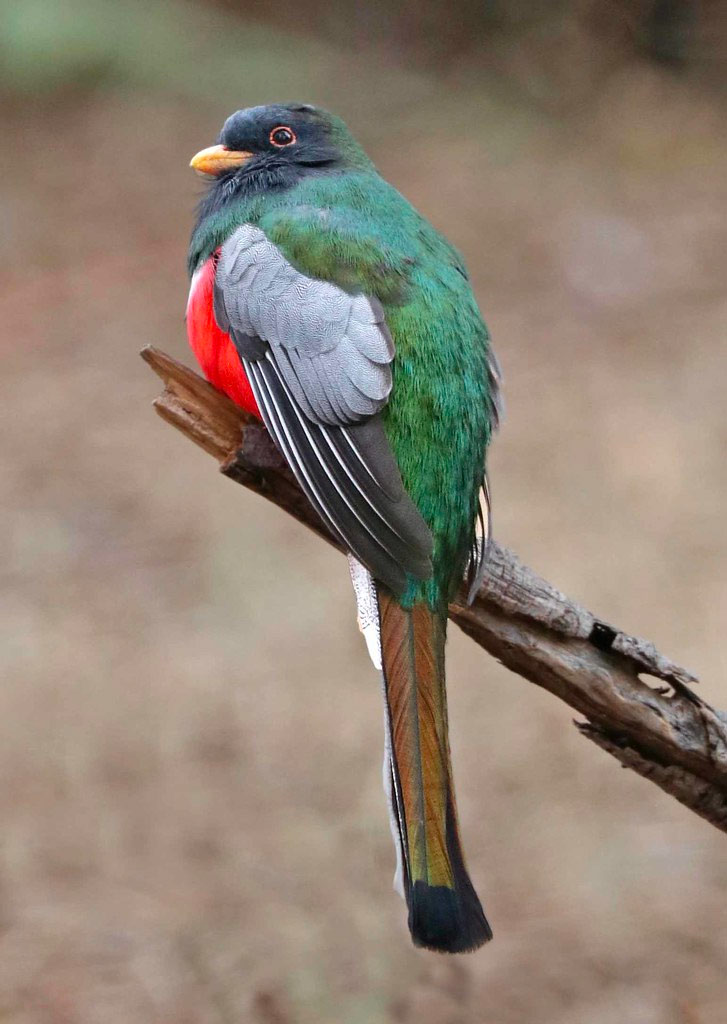 This concludes our 2022 Birdorable Bonanza. Thank you for following along! We wish our fans and followers all the best for the holiday season and good wishes for the coming year!