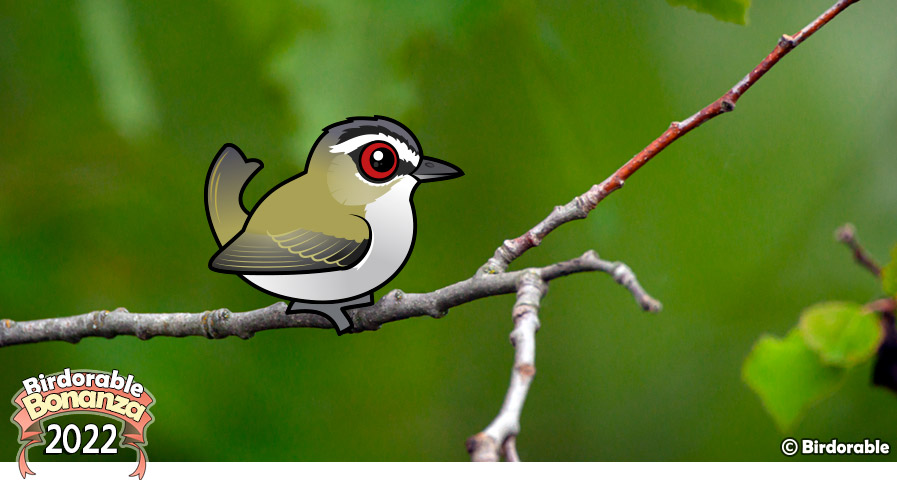 Today's new Birdorable is a New World songbird. Look-up, over here, see me, up here, it's the Red-eyed Vireo!

That funny introduction above refers to a common mnemonic, or memory aid, to help birders remember the repetitive song of the Red-eyed Vireo. This songster is often heard before it is seen.

Besides the iconic song, Red-eyed Vireos can be recognized by the pretty red eyes they develop as adults, and their distinctive eye stripe.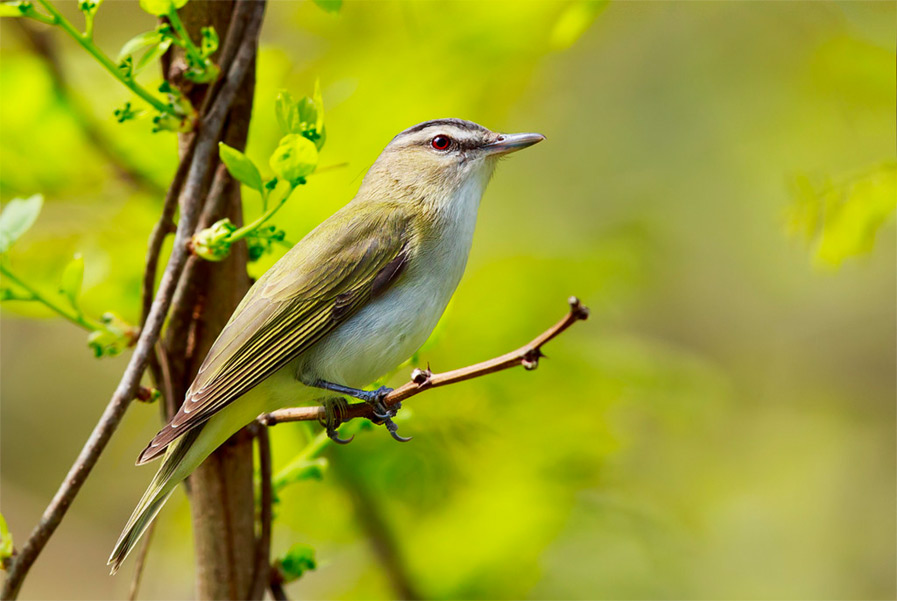 Tomorrow we'll finish off our 2022 Birdorable Bonanza with one of our most requested species. It's a colorful bird with a fancy name and is found across Mexico, Central America, and southeast Arizona. Can you guess tomorrow's new bird?