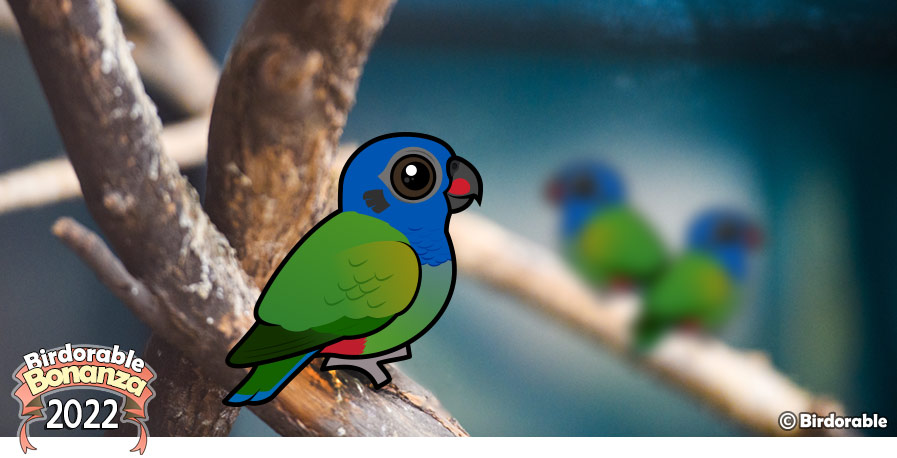 Today's new Birdorable bird is our 102nd new species of parrot! Welcome the Blue-headed Parrot to our flock!

The Blue-headed Parrot is a medium-sized parrot with a range in and around the Amazon basin in South America. They feed on fruits, berries, and seeds. These darlings are cavity nesters, using either living trees or dead tree stumps.

Blue-headed Parrots have a mostly bright green plumage along with their namesake blue head. Males and females look alike.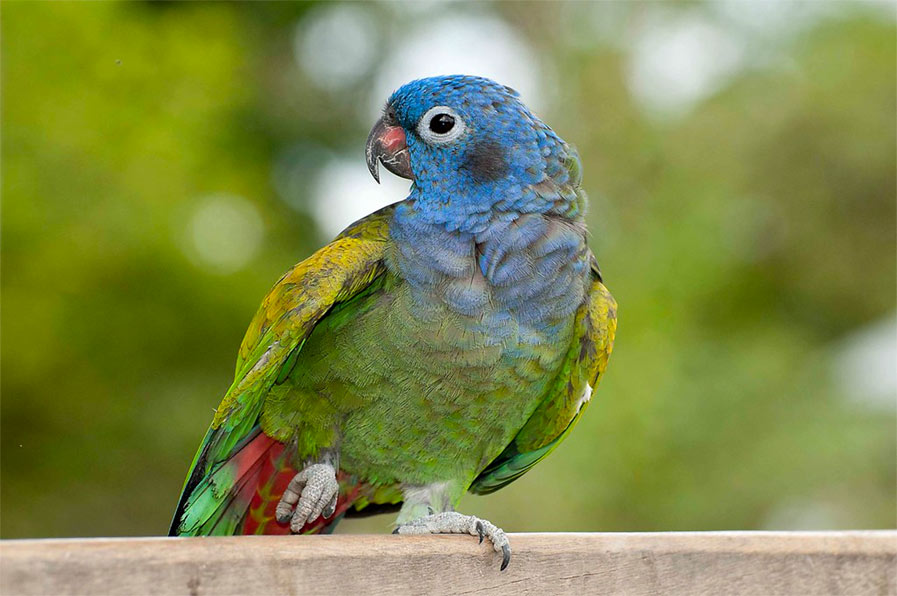 Shop for Birdorable Blue-headed Parrot gifts on Amazon, including this Birdorable Blue-headed Parrot Throw Pillow.

Tomorrow we'll add a small species of finch found in sub-Saharan Africa. They have a fiery red plumage and males sport white spots on their flanks. Do you know the species?