Cookie the Famous Major Mitchell's Cockatoo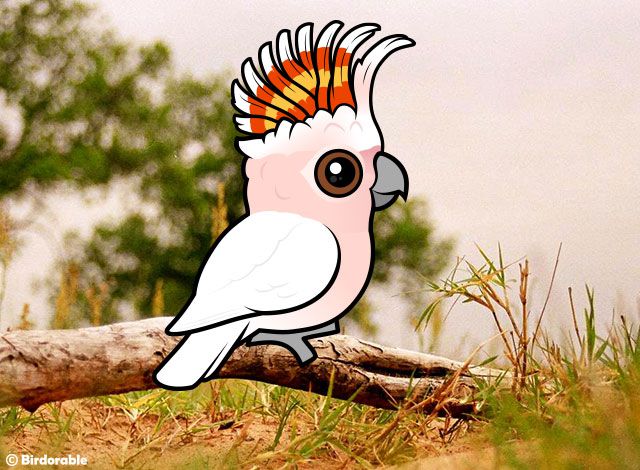 We've recently added the Pink Cockatoo to Birdorable as our 616th species and our 94th parrot species. This pretty bird is also commonly known as the Major Mitchell's Cockatoo.
Parrots are known for their longevity, and one particular famous Major Mitchell's Cockatoo recently celebrated his 82nd hatchday. Cookie is a handsome male bird who has lived at Chicago's Brookfield Zoo since the zoo opened in 1934.
Cookie was hatched on June 30, 1933, in his native Australia. The Guinness Book of Records recognizes Cookie as the oldest living parrot; the average lifespan for Major Mitchell's Cockatoos in captivity is 40-60 years. Cookie has smashed this record by a significant margin.
Here is video of Cookie's latest birthday celebration, which took place at Brookfield Zoo.