Back in June, the Potter Park Zoo in Lansing, Michigan celebrated World Migratory Bird Day. Some activities centered around the endangered Kirtland's Warbler, which breeds in parts of Michigan.
Birdorable Kirtland's Warbler coloring pages and stickers were used in part of the activities, where children learned about the small songbird.
Here are some photos from the fun day at the zoo.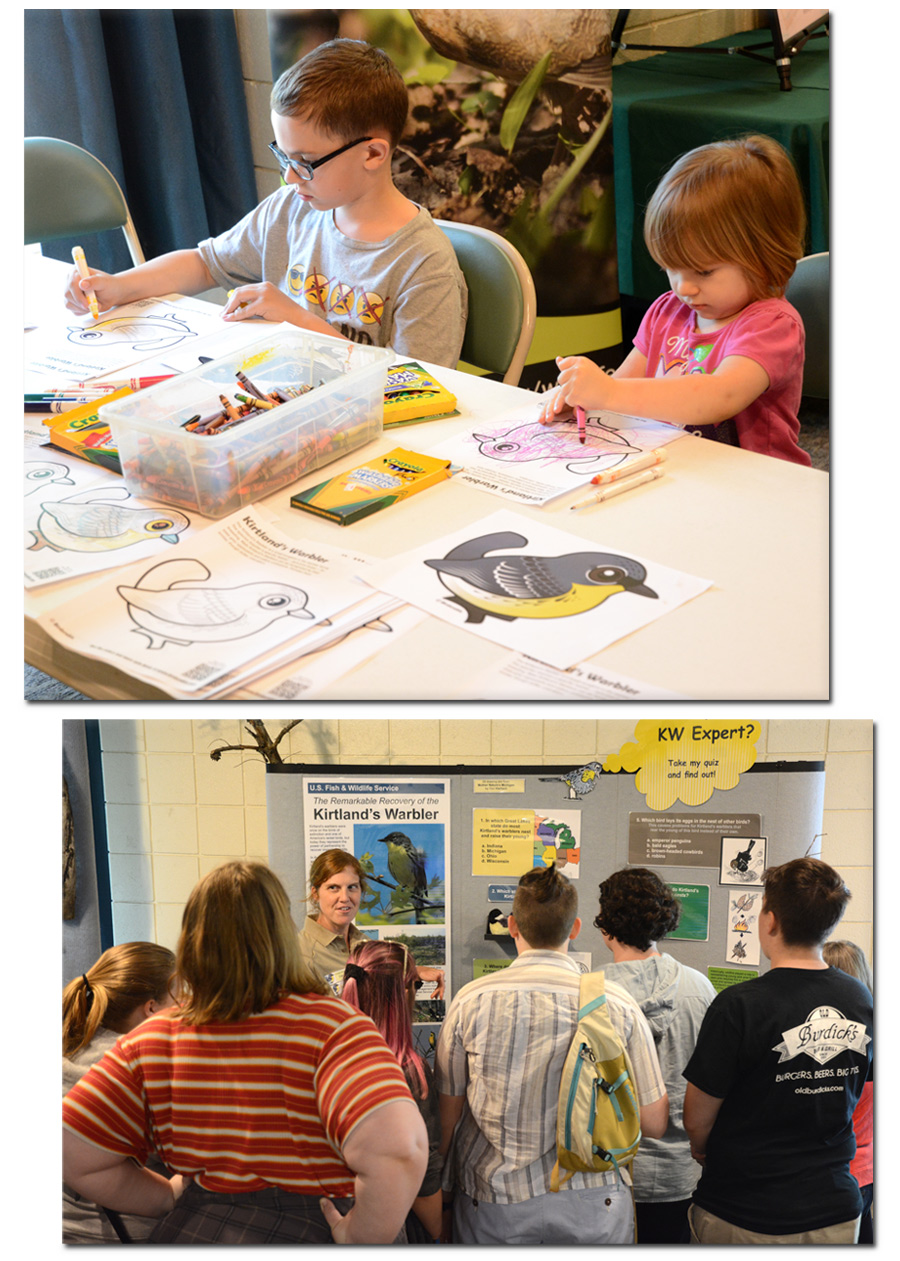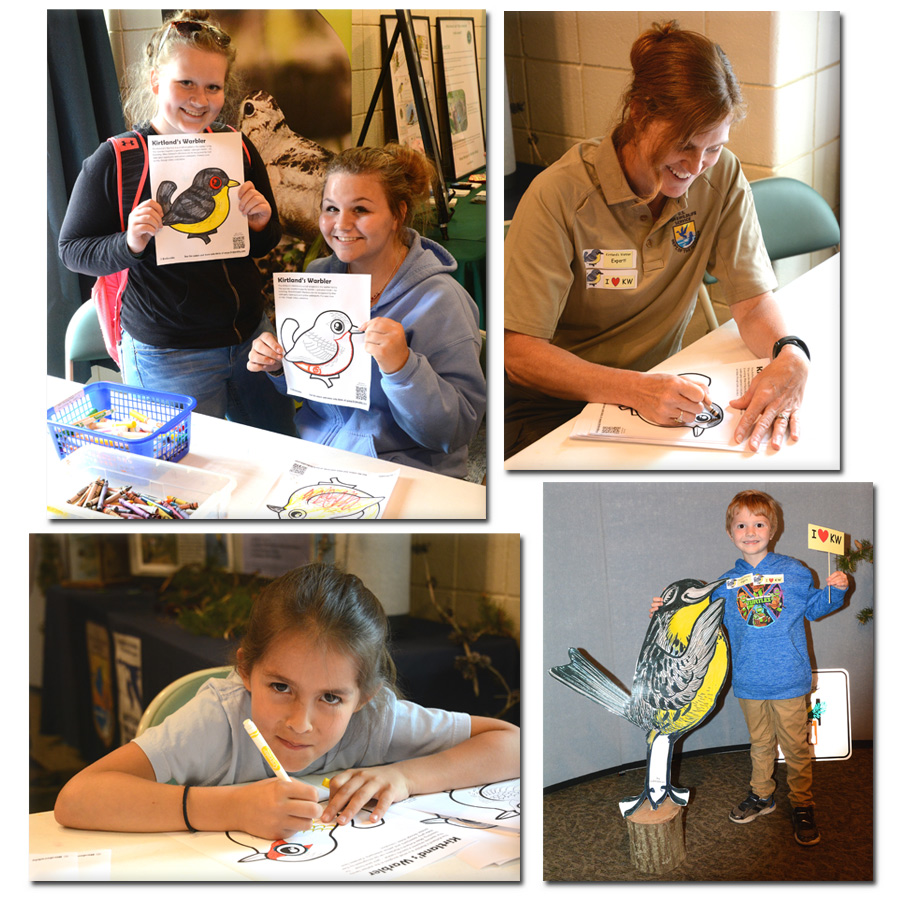 Check out all of our Free Downloadable Coloring Pages, available for your next educational bird event or any time you're looking for colorful bird fun!