Pick from 100 Birdorable Coloring Pages with Cute Birds
We recently added a couple of new coloring pages and we now have 100 different ones for your coloring pleasure. From Attwater's Prairie Chicken to White-rumped Vulture, we have birds from around the world, all cutified in the original Birdorable style. After downloading your favorites from our coloring pages section you can head over to Meet the Birds to view the original colors of each bird.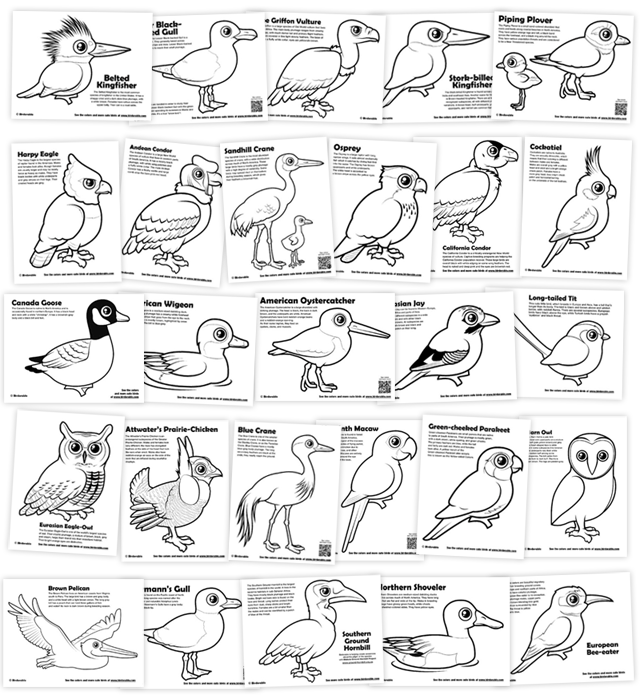 Have you used one of our coloring pages or other activity pages by yourself or at an educational event? Please let us know. We'd love to see photos of our fun downloads in action. We may even use your photos on our website if you give us permission.
Here are some pictures of our coloring pages in action at the Audubon Center for Birds of Prey in Maitland, Florida: