Citizen Science: Midwest Crane Count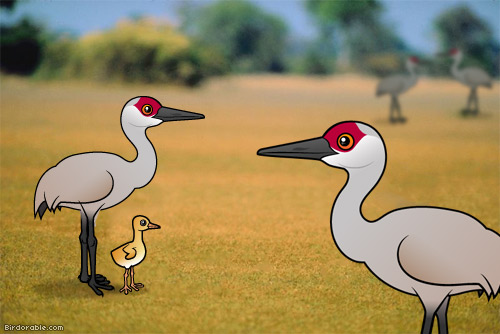 Contributing to citizen Science projects helps our collective knowledge, but it also helps us as individuals learn. We'd like to highlight some citizen science projects in which families can participate. If you know of a project that we could highlight on our blog, please let us know!
Each year the International Crane Foundation encourages citizen scientists to participate in the Annual Midwest Crane Count. In 2013, the count will take place on April 13.
The count covers over 100 counties in Wisconsin and parts of Minnesota, Michigan, Illinois, Iowa, and Indiana. County Coordinators should be the first point of contact for anyone that would like to participate. Visit the Crane Count page to learn more about participating and see past count results.