Cockatoos anticipate tasty prize, use self-control
In a recent research study, it was discovered that cockatoos would exhibit self-control in order to receive a prized nut. Self-control was previously thought to be exclusively practiced by animals with larger brains.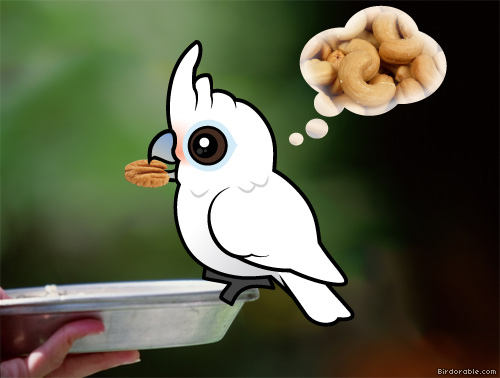 Researchers at the University of Vienna gave Goffin's Cockatoos pecan nuts. The birds that waited up to 80 seconds were able to trade up for a more tasty prize: a cashew nut. Here is a video of one of the Goffin's Cockatoos that participated in the study, Muppet, impatiently waiting for his cashew. To learn more about the study, read further here: These bird brains exercise some self-control.