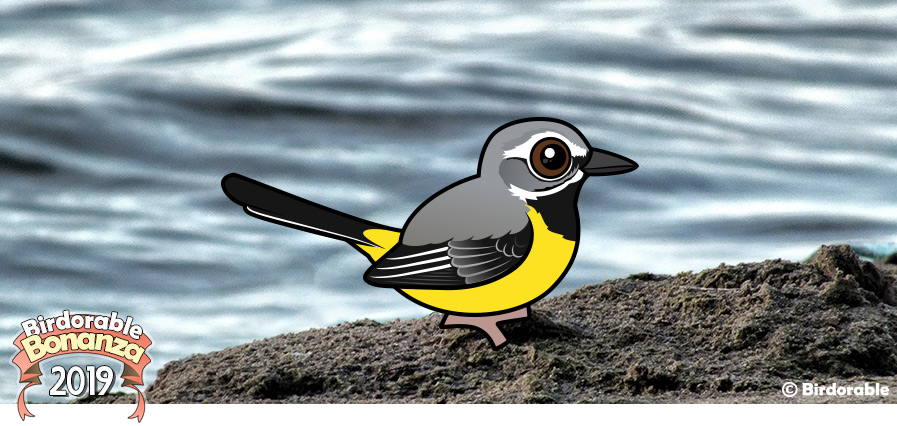 Today our Birdorable 2019 Bonanza concludes as we reveal the 10th bird of the series: the Grey Wagtail!
Grey (or Gray) Wagtails are songbirds in the wagtail family with a wide distribution across Asia and parts of Europe and Africa where both migratory and resident populations can be found.
The Grey Wagtail can be recognized by its handsome (and more than grey) plumage, which includes grey upperparts and yellow underparts, black chin, and striking white eyeline. True to their family name, they can often be found wagging or bobbing their tails as they walk and forage for food.
Grey Wagtails prefer a habitat near running water, especially during the breeding season, where they can feed on aquatic insects and other small aquatic animals.
Thank you for following along with our 2019 Birdorable Bonanza!