We're celebrating Vulture Week because this Saturday, September 5th, marks International Vulture Awareness Day (IVAD). This commemorative day has been celebrated since at least 2009 and aims to highlight the importance of vultures and vulture conservation through education.
We're excited to offer several new apparel styles via our partner Zazzle. A new line of women's tank tops, more choices for babies and toddlers, and two all-over print styles are all brand new in our shop.
Showing off these new styles are a couple of new designs unveiled for Vulture Week.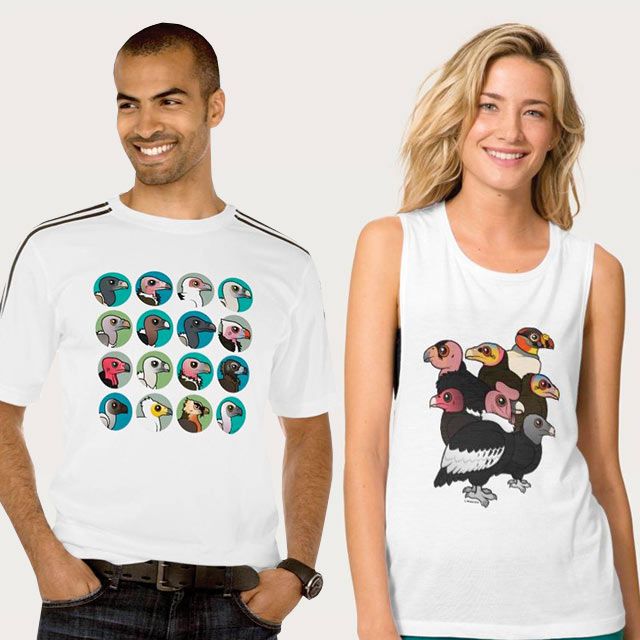 New World Vultures (more styles coming soon!) features the seven species of vulture native to the Americas. These birds are scavengers who play an important role in keeping our environment clean. The birds here include the Critically Endangered California Condor and the widespread Turkey Vulture. New World Vultures is shown above on a Women's Bella Flowy Muscle Tank Top and below on a Baby Fine Jersey T-Shirt.
Old World Vultures features the faces of all of the Old World vultures in colorful dots arranged in rows. Unfortunately many of these species face population threats. The vultures shown in the design include the unusual Palm-nut Vulture and the pretty white Egyptian Vulture. Old World Vultures is shown above on a Men's Adidas ClimaLite T-Shirt and below on a new All-Over Print T-Shirt.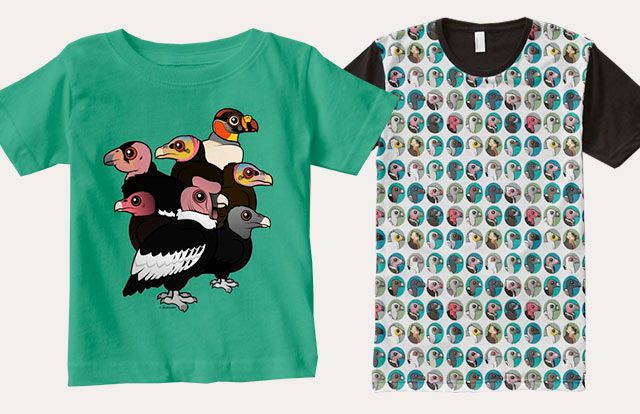 Join us all week long as we highlight the world's vulture species leading up to International Vulture Awareness Day on Saturday!