It's Flamingo Week! For T-Shirt Tuesday, we're highlighting some new designs featuring our cartoon flamingos.
First up is our brand new I Love Flamingos t-shirt, featuring a cartoon American Flamingo standing where the heart or word love should be.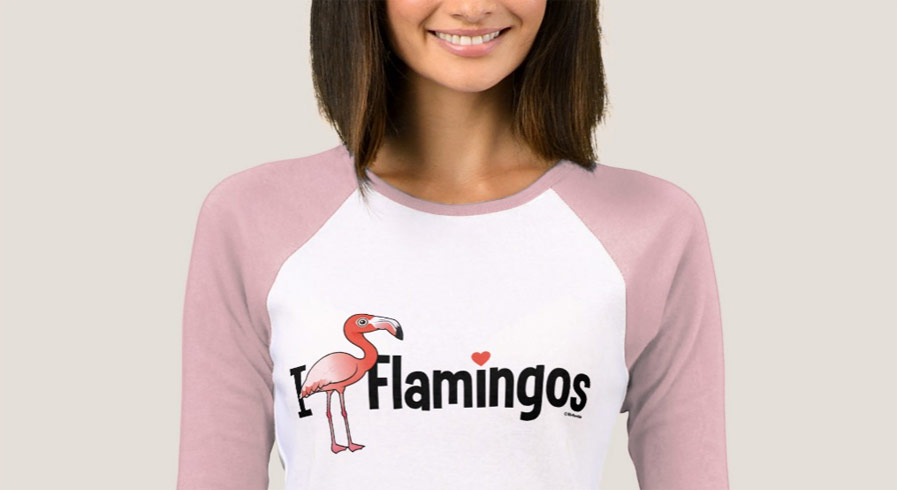 Next up is another shirt featuring the American Flamingo. This species is the official bird of the Bahamas.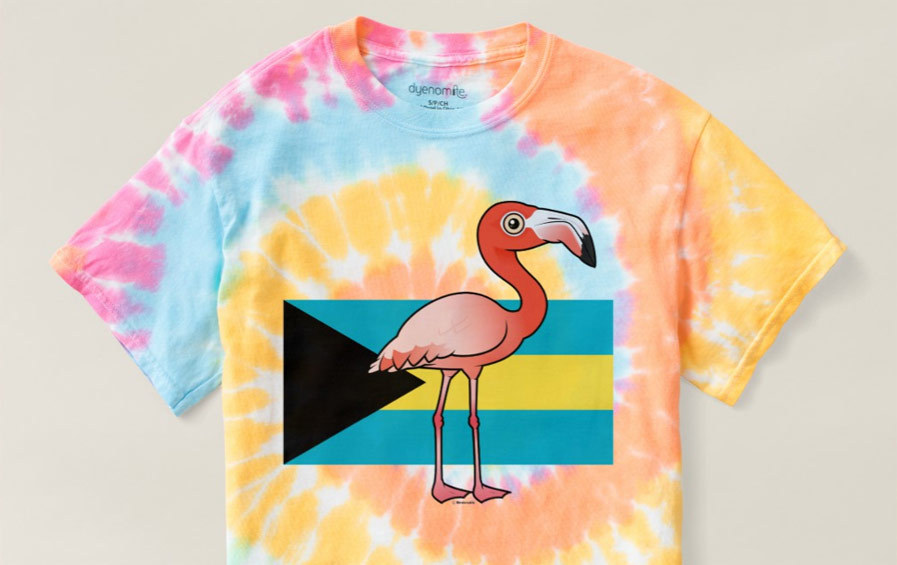 Finally, Flamboyance made its debut a few months ago. This shirt features all of the flamingo species in the world in a mixed flock. The collective noun for flamingo is -- you guessed it -- Flamboyance.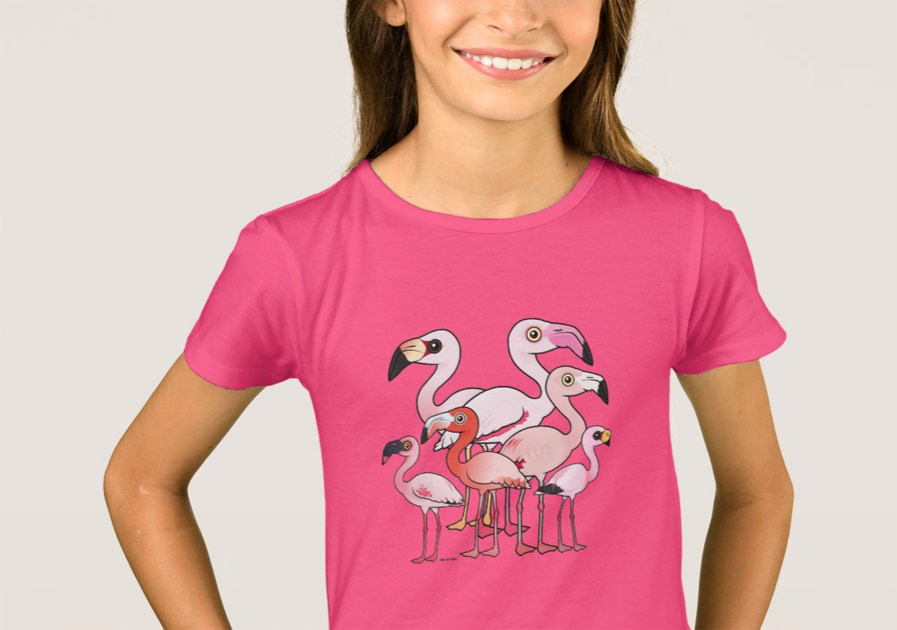 Also available on Amazon
The above t-shirt designs are also available from our store on Amazon: