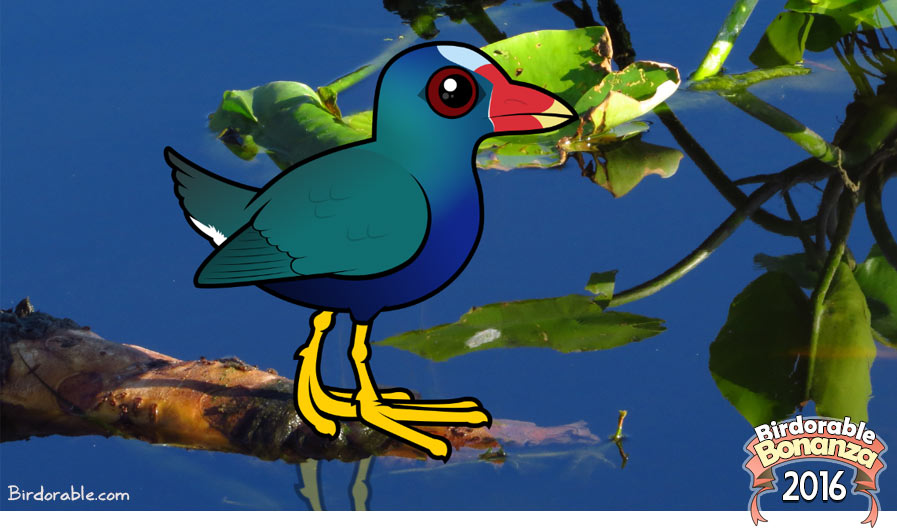 Our special 10th anniversary 10 species Birdorable Bonanza concludes today with the Purple Gallinule!

The Purple Gallinule is a duck-like species in the rail family. They are native to the southeastern United States, much of Central America, and a wide range within South America. They prefer wetland-type habitats like swamps, lakes, and marshes.

Purple Gallinules are omnivorous with a varied diet that includes both plant and animal material. They will feed on seeds, leaves, and fruit, as well as take prey items including spiders, worms, snails, and fish. They find food by swimming on the water's surface or by walking around on vegetation that is floating or at the shoreline.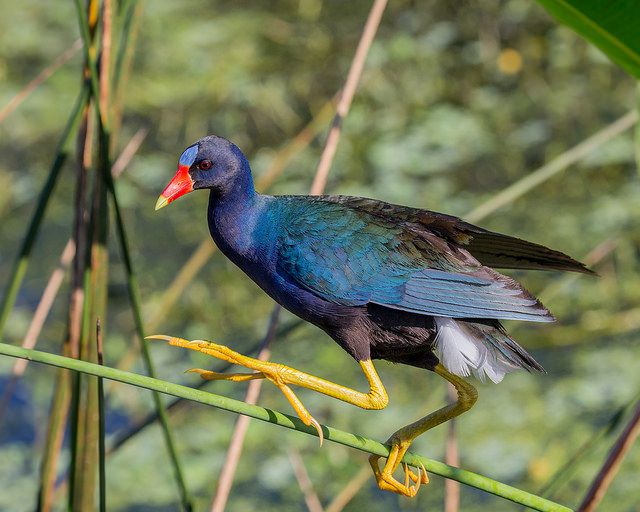 Photo by Andy Morffew (CC BY 2.0)


Adult Purple Gallinules have a striking plumage and are easy to recognize. The underparts are purple-blue while the upperparts are iridescent green. The face is a palatte of colors including the yellow and red of the bill and the pale blue of the facial shield. The legs and oversized feet are bright yellow.

This concludes our 10th anniversary Birdorable Bonanza! Thank you for following along! We wish all of our followers all the best for a wonderful holiday season!