2016 Bonanza Bird #4: White-cheeked Turaco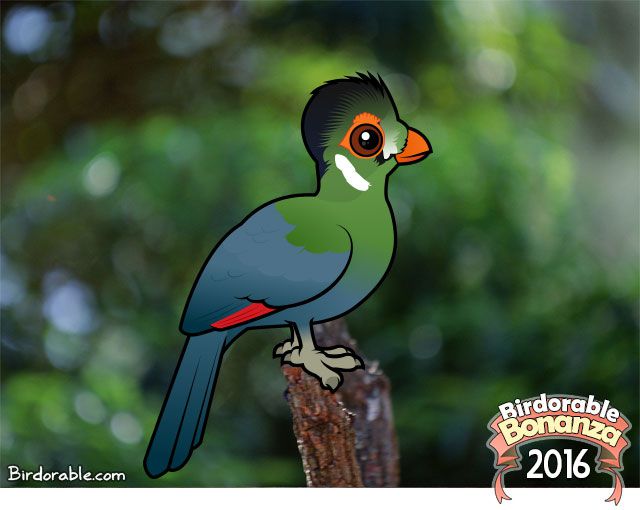 Today's new Birdorable Bonanza bird is a pretty bird from Africa: the White-cheeked Turaco!
White-cheeked Turacos are beautiful birds in the Musophagidae ("banana eater") family. Turacos are gregarious and social birds that live in family groups of around 10 birds.

The underside of the White-cheeked Turaco's wings are crimson red. This, along with their green feathers, makes their plumage special in the avian world. Most green plumage in birds is the result of a yellow pigment combined with the physical structure of the feather (the way they reflect light) -- they only appear green but are not truly green. Turacos have the only truly green pigment known in birds. The red underwings have a similar story: turacos are the only birds to have the true red pigment turacin.

Although they are from eastern central Africa, colorful turacos are common in captivity and can be viewed in zoos all over the world. The White-cheeked Turaco is found in aviaries at the Toronto Zoo, the National Aviary in Pittsburgh, Folly Farm in the U.K., and others.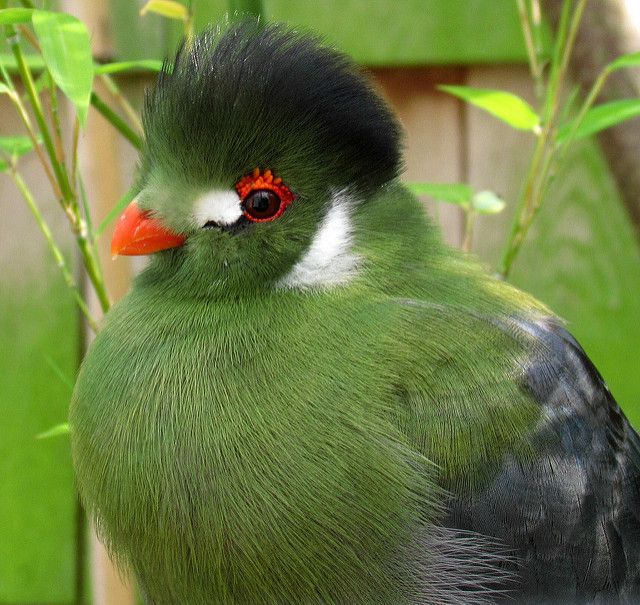 Photo by Ozzy Delaney (CC BY 2.0)
Tomorrow's new bird is a large species of North American wood warbler, named for the shape of its nest. Can you guess the species?