Gray Jay Named National Bird of Canada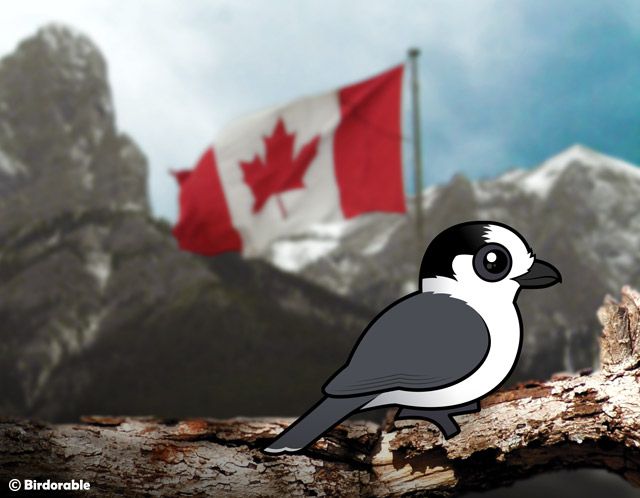 Last year, in a public poll conducted by the Royal Canadian Geographical Society, Canadian citizens voted for an unofficial national bird to represent their country. The finalists were: the Canada Goose, long associated with the national identiy; the Common Loon, a bird featured on Canadian currency; the Black-capped Chickadee; the Snowy Owl; and the Gray Jay. The Common Loon won the popular vote, but the Gray Jay was selected by Canadian Geographic to be Canada's new national bird.

Some of the birds on the list were already recognized as official provincial birds in Canada: the Black-capped Chickadee of New Brunswick; the Common Loon of Ontario; and the Snowy Owl of Quebec.

Gray Jays are found in all of Canada's provinces and remain on location year-round. These plucky little gregarious birds are known for their intelligence. Other jays officially representing Canada are the official provicial birds of Yukon (Common Raven), Prince Edward Island (Blue Jay) and British Columbia (Steller's Jay).

Officially, Canada has two animal national symbols that are recognized by the federal government: the beaver and the Canadian Horse share the title of National Animal of Canada. It is unclear if the government will recognize the Gray Jay, or any other species, as the National Bird of Canada.