2015 Bonanza Bird #20: Spotted Towhee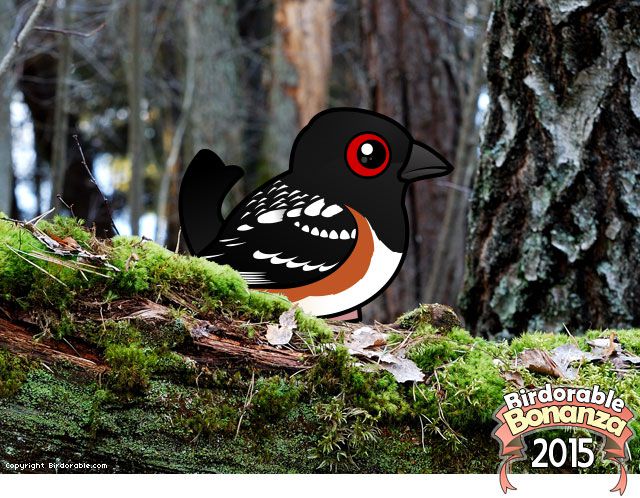 Spotted Towhees are large sparrows found in western parts of North America. They are closely related to the Eastern Towhee. In fact, the Eastern Towhee and Spotted Towhee were once considered to be subspecies of a single species: the Rufous-sided Towhee. Today the Spotted Towhee has at least 20 recognized subspecies of its own.
The Spotted Towhee spends a lot of its time close to the ground. They nest in low bushes or directly on the ground. Feeding also occurs mostly on the ground. They forage for insects like beetles and crickets, as well as plant material like seeds and fruits, by scratching through leaf litter.
Some Spotted Towhees migrate, while others are sedentary throughout the year. Birds in interior parts of their range tend to migrate with the changing of the seasons; coastal birds tend to reside in the same location year-round. Depending on food resources, some non-migratory Spotted Towhees may make altitudinal movements throughout the year.
Tomorrow's bird is a small songbird with a white head that can be found across parts of Russia and Central Asia. It is in the same family as titmice and chickadees. Can you guess what it is?