Flamingos are known for being pink. To wrap up our first-ever Flamingo Week, we're sharing a couple of fun coloring pages featuring these iconic birds. Have fun coloring in these cartoon birds with different shades: carnation; blush; mauvelous; primrose; salmon; coral; fuschia; or roseate.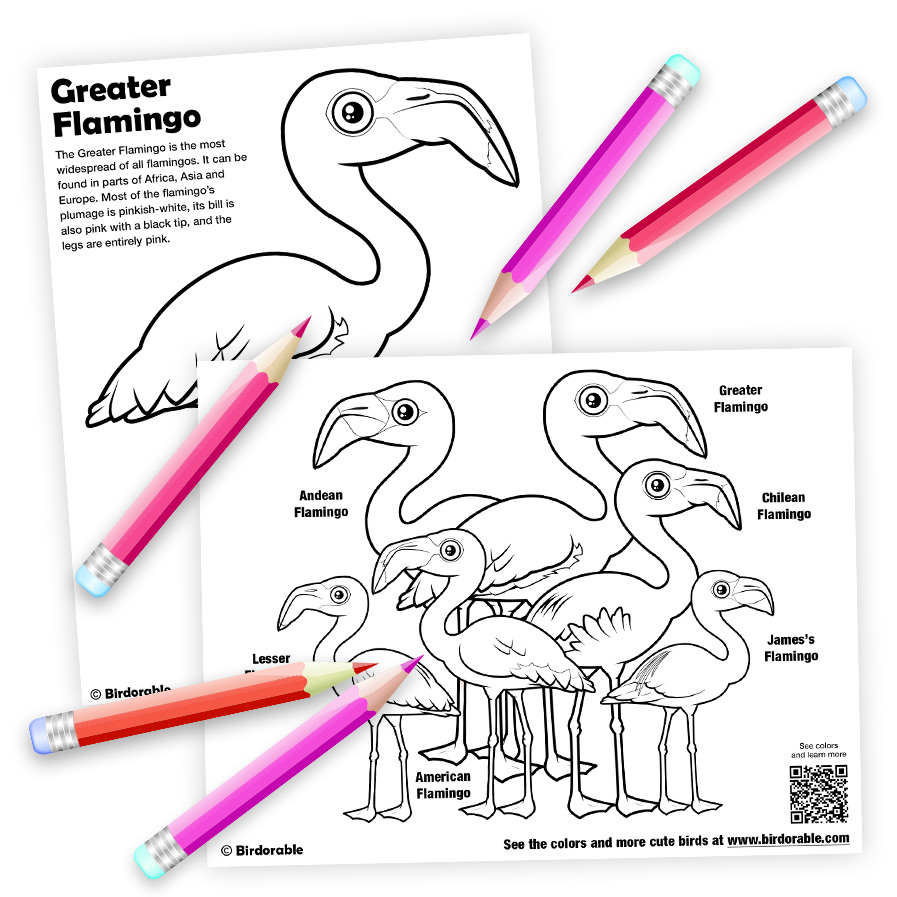 Direct link to coloring pages:
All of our coloring pages are free to download. Find more coloring pages for other species on our free coloring page downloads. And be sure to check out the color schemes for these and all of our birds by visiting the Meet the Birds section of our site.
Have you used our coloring pages at home, in your classroom, or at an event? We'd love to hear about it! Send us photos of the pages in action, or the final result – we may showcase them on our blog!
Birdorable Flamingo Gifts