New Coloring Pages for Warbler Week
New World warblers are famous for their fabulous colors, especially during spring migration when the birds have their fresh breeding plumage. For Warbler Week we've added five new warbler coloring pages to our free downloads collection: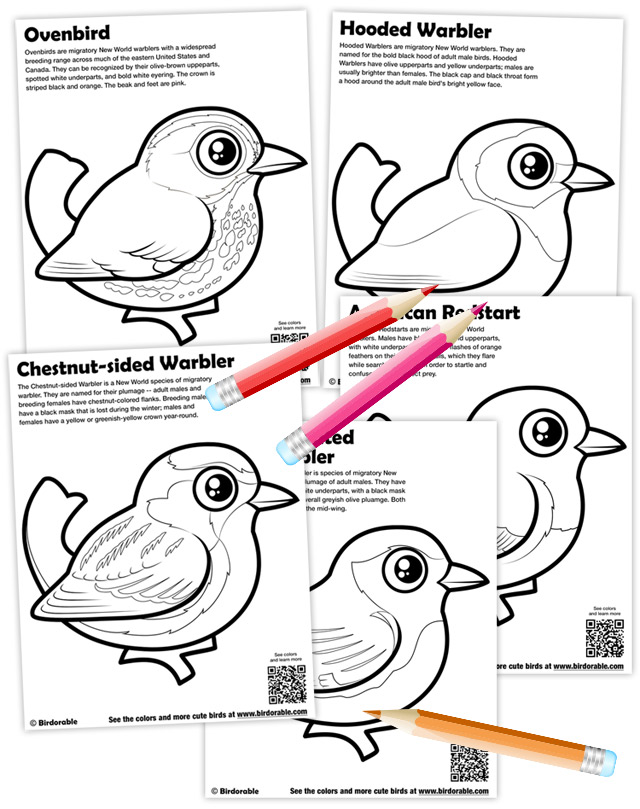 Direct link to the coloring pages:
All of our coloring pages are free to download and are perfect for schools, nature centers, zoos, and other environmental education locations.
Thanks for following along as we celebrated warblers this week on the Birdorable blog!