We're celebrating New World warblers! This diverse family has over 100 recognized species. Here are some extreme facts about these amazing feathered friends.
Smallest Warbler Species
The smallest New World warbler is Lucy's Warbler, which averages just 4.2 inches tall.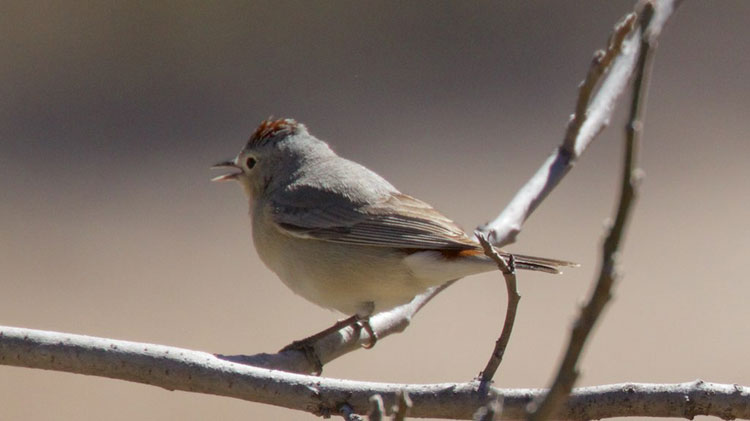 Largest Warbler Species
The largest species of New World warbler is a tie between a few different birds. The Ovenbird, Russet-crowned Warbler, and Semper's Warbler, may all measure over 5.9 inches tall. The Yellow-breasted Chat, which is sometimes considered to be a New World Warbler, measures a whopping 7.2 inches tall.
Longest Migration
The Blackpoll Warbler has the longest migration of any of the New World warbler species. During fall migration, many Blackpoll Warblers fly from their breeding grounds in northeastern North America over the Atlantic Ocean to their wintering grounds. This route averages nearly 2000 miles flown over water, potentially non-stop.
Extremely Early Migrant
When warblers migrate depends on their breeding strategy and availablilty of food diet. The Louisiana Waterthrush is an extremely early neotropical migrant, usually arriving on breeding ground by early April, nearly two months before most other longer warbler migrants reach their summer breeding destination. After breeding, some Louisiana Waterthrushes depart as soon as early July.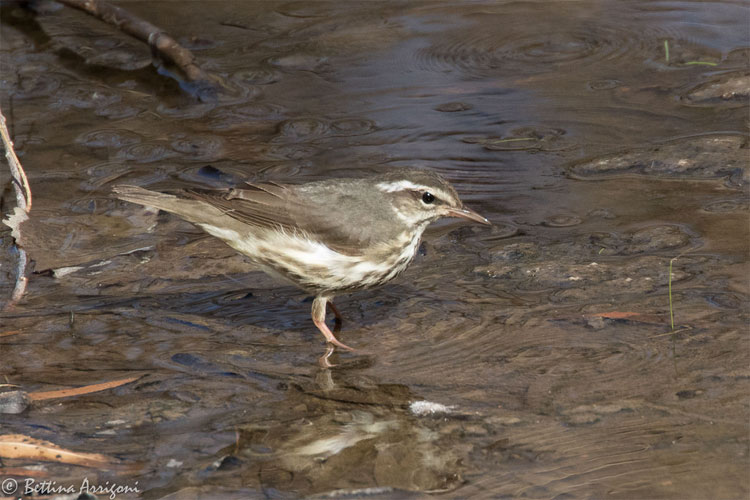 Long-living Warblers
Life in the wild as a little migratory bird is tough. Before reaching adulthood, warblers have to survive nest predation from a variety of different sources, including squirrels and chipmunks, snakes, and domestic cats. Other birds also feed on the eggs and nestling of small birds. If a baby migratory warbler survives to fledge, it has to make two migration journeys, dodging weather and more predators and unfamiliar surroundings and other hazards before it can even breed.
A lifespan of around five years is common among many warbler species. Several species boast longevity records up to 9 years, but very few species have a recorded longevity record of more than 10 years. These include the following.
A female Audubon's Warbler (on-again / off-again subspecies of the Yellow-rumped Warbler) banded and recaptured in Wyoming was at least 10 years old. On her recapture the band was removed.
Several individual warblers are known to have survived at least 11 years in the wild: a female Yellow Warbler banded and recaptured in New York; a Common Yellowthroat banded and recaptured in Massachusetts; and an Ovenbird banded and recaptured in Connecticut.
A female Black-and-white Warbler was banded in North Carolina in 1957 and found dead in Pennsylvania in 1968. She lived to be at least 11 years and 3 months old.
The all-time longevity record among warblers goes to the Louisiana Waterthrush. A male Louisiana Waterthrush banded in New Jersey in 1995 was refound in 2006, making the bird at least 11 years and 11 months old.