Crane Week 2018: Introduction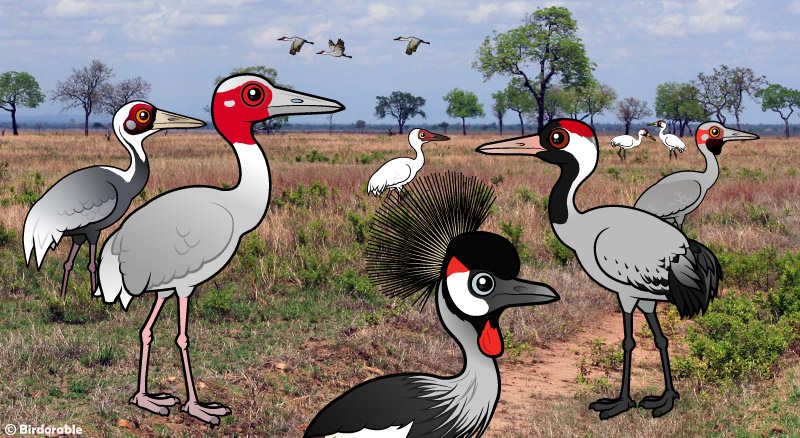 Join us in the following days as we celebrate all things cranes! It's time for our second ever Crane Week! Our first Crane Week was back in 2015.
We chose today to kick off Crane Week because the birds are honored each year in Sweden on March 25th. The Swedish Trandagen is meant to celebrate the return of migratory cranes to the country following winter. The celebration is observed in certain southern parts of Sweden.
All 15 species of crane are found here at Birdorable. To kick off this celebratory week, on Crane Day, let's take a look back at how we've featured cranes here at Birdorable in the past:
We hope you'll join us this week as we celebrate cranes on the Birdorable blog!